Imaging
VistaPano S and VistaPano S Ceph – truly perfect imaging
The perfect combination of image quality, efficiency and design
With the VistaPano S, DÜRR DENTAL has set new standards in the resolution of extraoral images. The 2-D panorama X-ray device is impressive with its simple handling and an integrated workflow, supported by an innovative 7" touch display. The excellent imaging of the VistaPano S is produced by two innovative technologies. Firstly, state-of-the-art Csl sensor technology, producing an improved picture quality, thereby facilitating significantly improved diagnostics. Secondly, the S-Pan technology which uses the patient image to present an automatic razor-sharp panorama of every tooth and jaw position in every situation.
All functions at a glance
The intuitive 7" touch display visualises all settings quickly and in high resolution. Handling and navigation are exceptionally user-friendly, ensuring smooth processes while taking X-rays. Simply select the X-ray program and the patient size to prevent handling errors, thereby ensuring an optimal workflow.
Fits in every dental practice
The streamlined, delicate design of the new VistaPano S means it can be placed almost anywhere in your practice. Its compact design with dimensions of 1.0 x 2.3 x 1.5 m (W x H x D) requires very little space and makes it an attractive eye-catcher in any location.
Panorama X-ray programs
With a total of 17 X-ray programs, you are well equipped for every diagnostic requirement. In addition to the standard Panorama program, the VistaPano S offers:
Half-side recordings of right, left and front
4 child programs: an acquisition mode with a smaller exposure area and a 45–56% reduction in the dose without any loss of diagnostic information
5 programs for orthogonal X-ray images
2 programs for temporomandibular imaging (functional diagnosis)
2 programs for sinus X-ray images to display paranasal sinuses
S-Pan technology: extremely sharp images for even more reliable diagnostics
With S-Pan technology, the image regions that best correspond to the actual patient anatomy are automatically selected from a large number of parallel layers. The result is an image of impressive clarity, in which you will be able to immediately and effortlessly locate all anatomically relevant structures. Since the reconstruction is aligned to the actual position of the bite, incorrect positioning is compensated for to a certain extent. This saves time for the surgery and prevents the patient from having to have repeat images taken.

Find out more
VistaPano S Ceph: low radiation exposure – high efficiency
The new VistaPano S Ceph produces fast cephalometric exposures of excellent quality with minimal radiation exposure all thanks to the extremely short scanning time of 4.1 seconds. This reduces the risk of motion fuzziness. The two high-end CsI sensors – for panoramic X-ray and Ceph functions – which are already integrated in the unit eliminate the time-consuming switching of the sensor and the risk of damage. All this makes the VistaPanoS Ceph the ideal X-ray solution for orthodontic and maxillofacial surgery.
Head Lateral L
Head PA
SMV (submentovertex)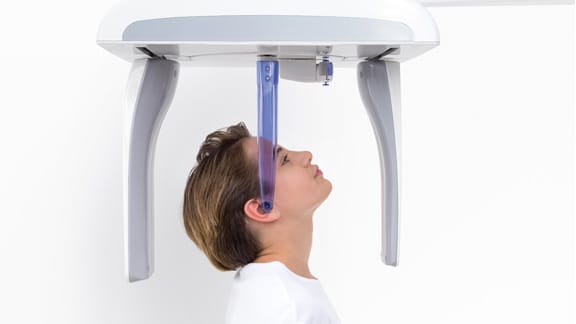 Waters View
Hand (Carpus)
Compact
Slim design with a small footprint
Intuitive
7" touchscreen for intuitive operation
Fast
OPG image from 7 seconds / Ceph: very fast scan time of 4.1 seconds (lat. head)
High resolution
CsI sensor for improved image quality and reduced radiation exposure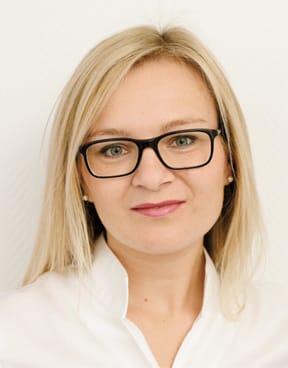 I am really impressed with the image quality and speed of VistaPano . It delivers OPG images in just seven seconds that clearly show the roots of the front teeth, bone levels, maxillary sinuses and even caries in molars. The clarity of the images generally enables me to dispense with a second image with intra-oral film – that means that the patient is exposed to much less radiation and my work is made much, much easier.
Go digital
VistaSoft – self-explanatory and efficient
The DÜRR DENTAL imaging software has been used in dental surgeries around the world for more than 20 years and is now available in 20 languages. The imaging software offers the highest levels of ease of use, compatibility and efficiency. All digital DÜRR DENTAL diagnostics systems are controlled with the DÜRR DENTAL imaging software. At the same time, you are supported by the integrated diagnostic tools.
More
You may be interested in these as well: