Imaging
Wet film development
Perfect film processing
DÜRR DENTAL automatic developers allow you to maintain consistent image quality, even during wet film development. The devices are both easy and safe to use. Their film processing precision makes them stand out from the crowd.
XR 24 Pro
Development of all types and formats of dental film. Professional menu navigation with the touch of a button. Process-controlled developing time guarantees optimum image quality.
Simplified service through the provision of machine data at the touch of a button.
Simple and time-saving operation
Floating covers increase usable life of chemicals
Immersion tank technology ensures lasting image quality by preventing crystallisation of the chemicals
Wide range of accessories such as daylight attachments, regeneration unit and collection vessels as well as X-ray chemicals and cleaning set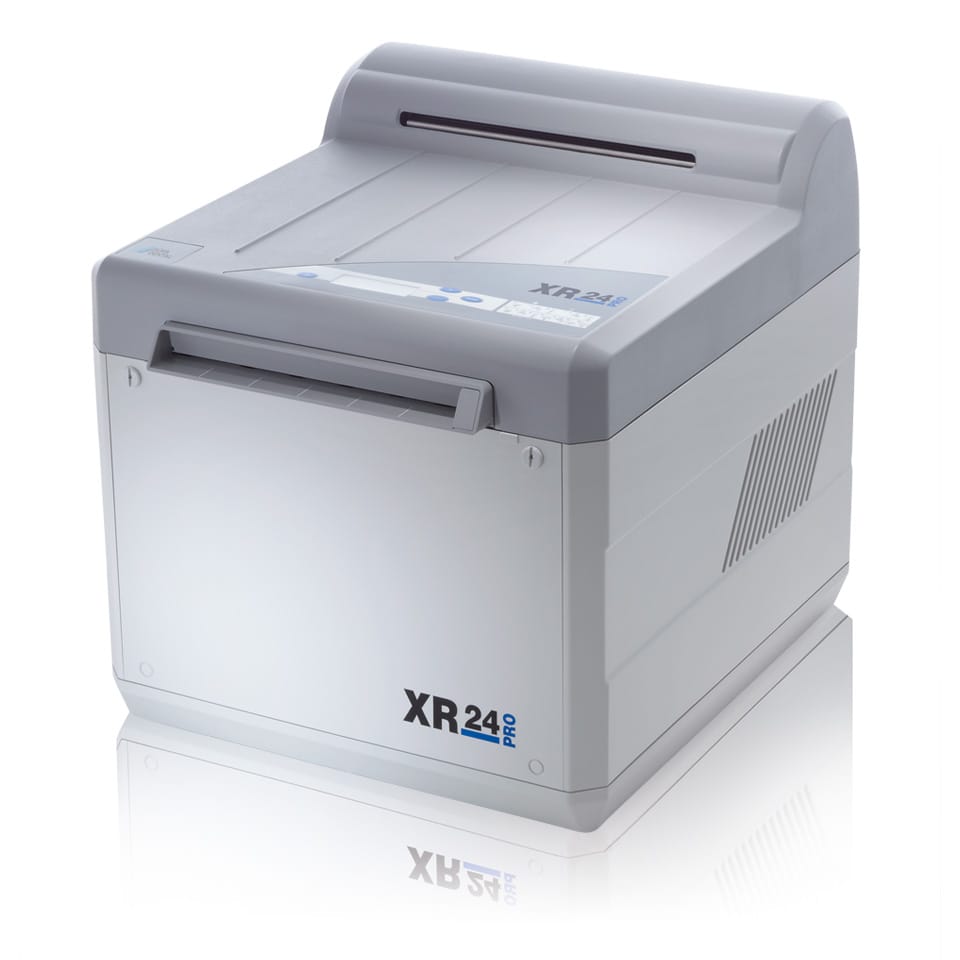 Periomat Plus
Automatic developer for intraoral X-ray films. With Dürr Periomat Intra/C+ - X-Ray Chemical it only takes five minutes to develop up to eight films.
Flap for manual development in the darkroom
Endo films with exposures of the root canal, which are used for checking and do not need to be archived, can be cleanly dipped in the baths with tweezers
Temperature monitoring: The device's main power switch flashes to signal that the development temperature has not yet been reached. When the light is steady, development can start
Easy bath removal for clean chemical changes