Hygiene
Sealing devices from
DÜRR DENTAL
Sterile product packaging in accordance with state-of-the-art medical practice – and legal requirements
With their extraordinarily compact design, sealing devices from DÜRR DENTAL will fit inside any preparation room. The automated rotary sealing technology makes the wrapping process really easy, saves time and ensures that all sealing seams are of consistently high quality. With our sealing devices, you can be confident that your medical device has been packaged perfectly.
Colour touch display
The Hygopac View features a colour touch display with an intuitive user interface. The operating concept helps make the packaging process quick and easy.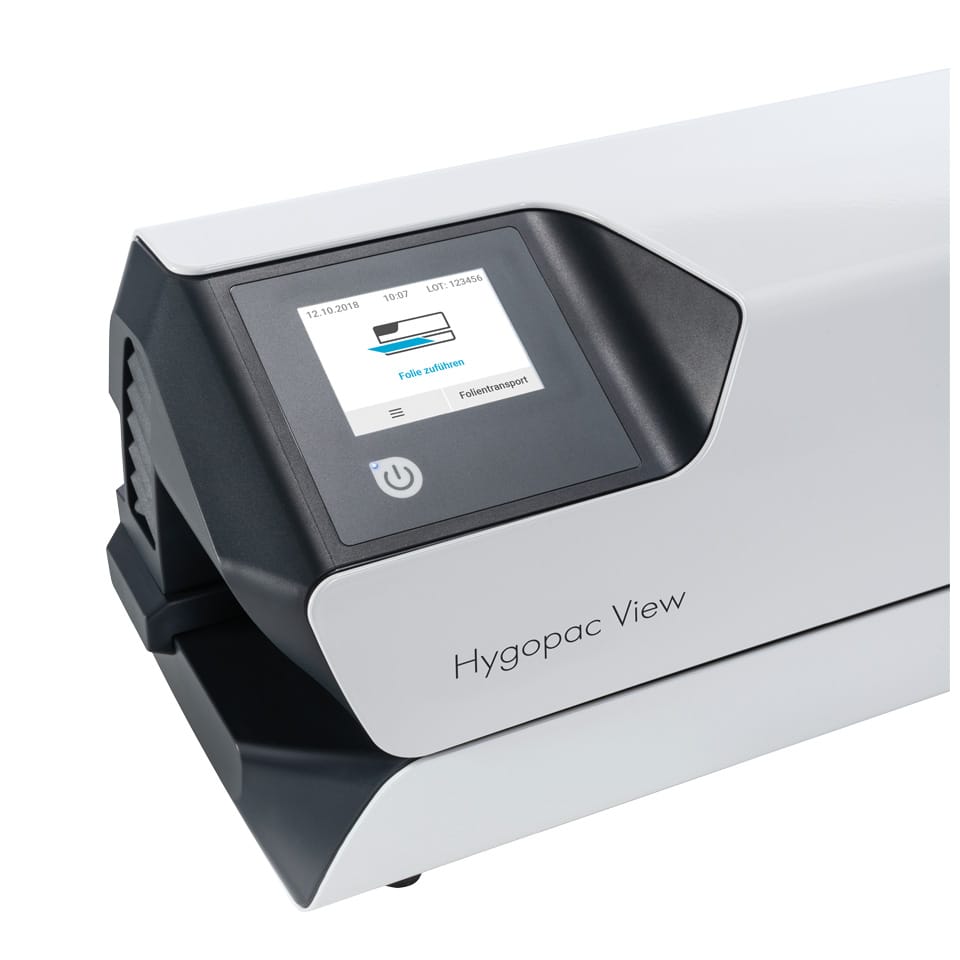 Compact and intelligent
It combines a modern, functional design with an intuitive operating concept – all wrapped up in an exceptionally compact package. It makes sealing really easy while taking up barely any space in the preparation room.
Validation made easy
All process parameters are monitored and recorded. In addition, the integrated reminder function means that the OQ (= daily operational qualification) and PQ (= annual performance qualification) will never again slip your mind.
Easy documentation
All sealing processes are monitored and saved on an SD card, along with the associated process parameters. This information can also be sent to compatible documentation programmes via an Ethernet interface.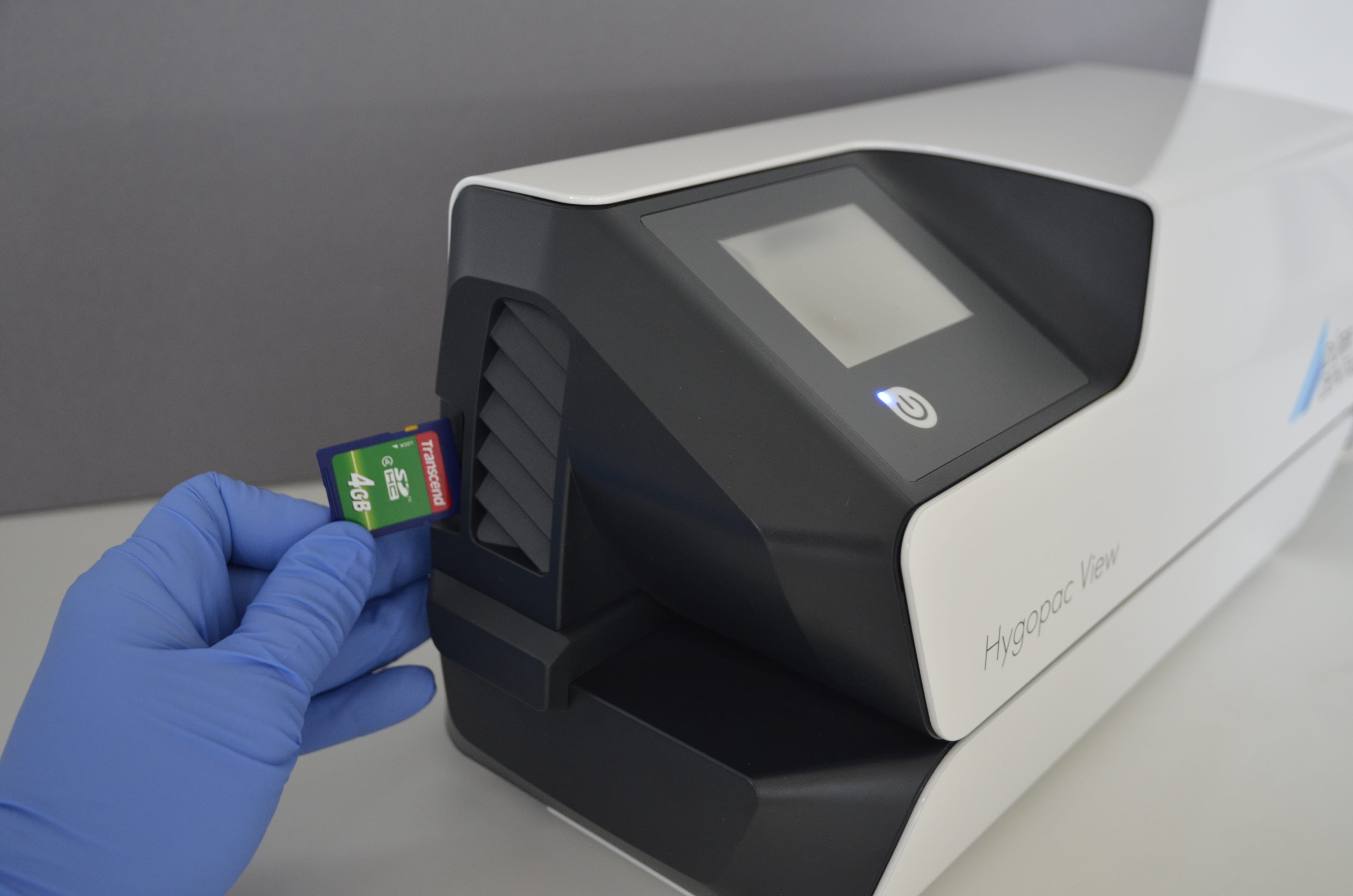 Compact
Exceptionally compact design, taking up hardly any space in the preparation room
Intuitive
Intuitive operating concept for a quick, easy packaging process
Intelligent
Validation made easy thanks to intelligent, straightforward validation concept
Flexible
Highly flexible process documentation options: storage on SD card and network connection
Sterile product packaging in bag or roll format. Pack it up with Hygofol!
Save time with packaging that is quick and meets all standards, and reduce costs on roll material – now with a printed-on ruler for a practical way of cutting to length. With or without the flexible Hygofol Station.