Special offers X-ray technology
Our recipe for success since 1968 – bringing together tradition and a modern approach
Backed by tradition, ready for the future: X-ray technology - Made in Black Forest since 1968
We are a medium-sized German company that is now in its third generation of family ownership, and ever since our company was first founded, we have been manufacturing products for diagnostic imaging from our location in Gechingen, right in the heart of the Black Forest. This is not only the source of the renowned quality and reliability of our X-ray devices and scanners, but also the place where countless milestones were achieved that have helped us play an important role in shaping the evolution of dental diagnostics. From the introduction of wet film development at the start of the 1970s, to digitalisation via scanners, and on to the latest range of large-scale digital X-ray units, we have always strived to lead via innovation. In all these areas we have driven R&D to establish ourselves as a reliable partner for dental practices.
With tradition into the future: Benefit now from our campaign offers!
VistaVox S und S-Ceph
Ideal 3D imaging volume measuring Ø 130 x 85 mm in the shape of the jaw
3D volume for individual regions of the jaw with a resolution of up to 80 µm (50 x 50 mm)
Reduced radiation dose thanks to the anatomically adapted volume
S-Pan technology for excellent, fast OPG images in 7 seconds
7" touchscreen for intuitive operation
VistaSoft – intuitive, open imaging software with AI functions included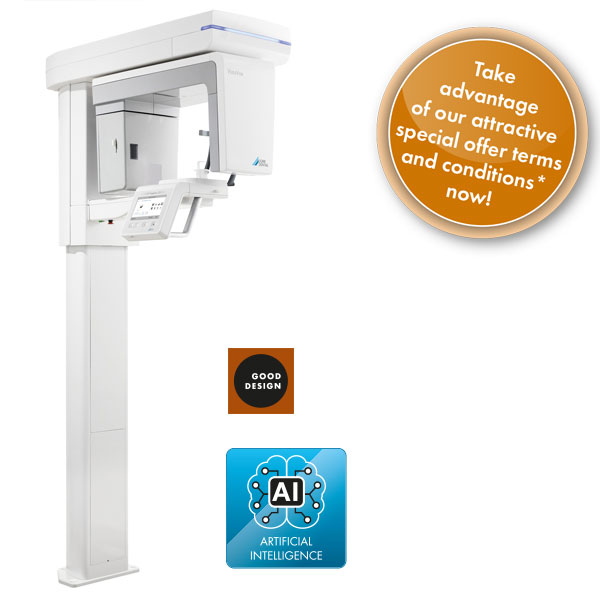 VistaPano S und S-Ceph
S-Pan technology for easier diagnostics
Extremely fast: OPG images from 7 seconds
CsI sensor for superior image quality and reduced radiation
Compact: slim design, small footprint
7" touch-display for intuitive operation
Easy, face-to-face positioning, 3 positioning lasers
VistaSoft – intuitive, open imaging software with AI functions included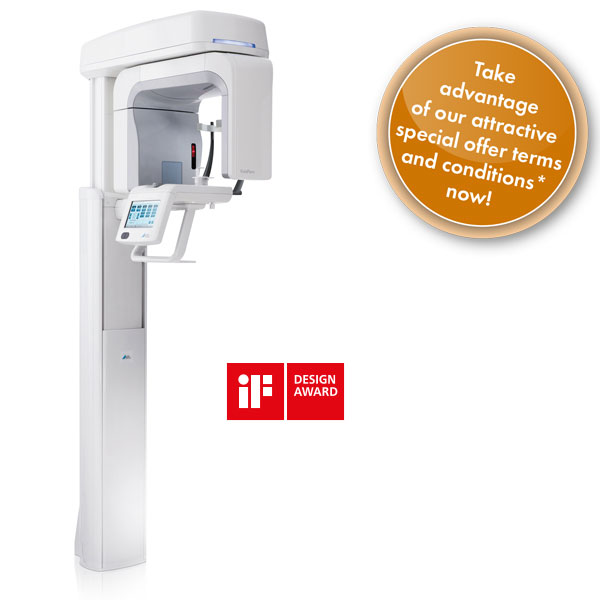 VistaScan Mini View 2.0
High-resolution, multicolour glass touchscreen display
All intraoral formats can be used
Flexible PC connection via WLAN and LAN
Independent working even if IT systems fail or for mobile applications
Patented PCS technology for excellent resolution
Colour accents to match your practice with the Ambient Light system
SmartScan Workflow uses automation to make your work more relaxed, more efficient and more reliable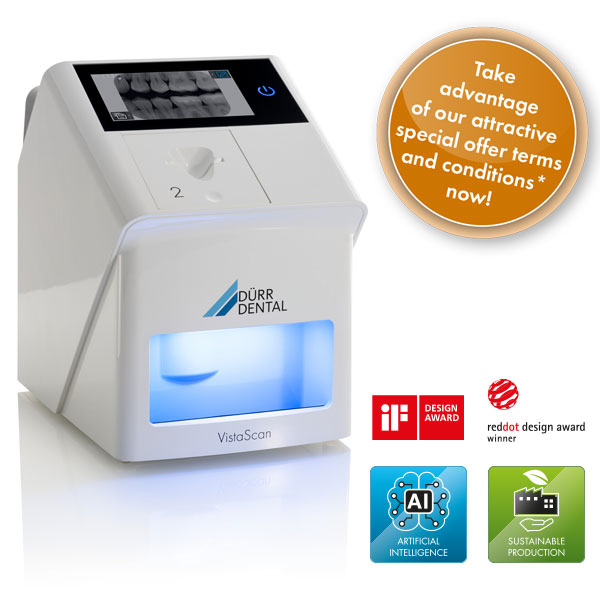 VistaIntra – perfect function and design
Simple operating concept
High quality thanks to a 0.4 mm focal spot and consistent radiation emissions
Perfectly preconfigured for VistaScan image plates and the VistaRay sensor – but can also be adjusted for other image receivers
Three different arm lengths for increased flexibility
Fast installation through optional mounting adapter plates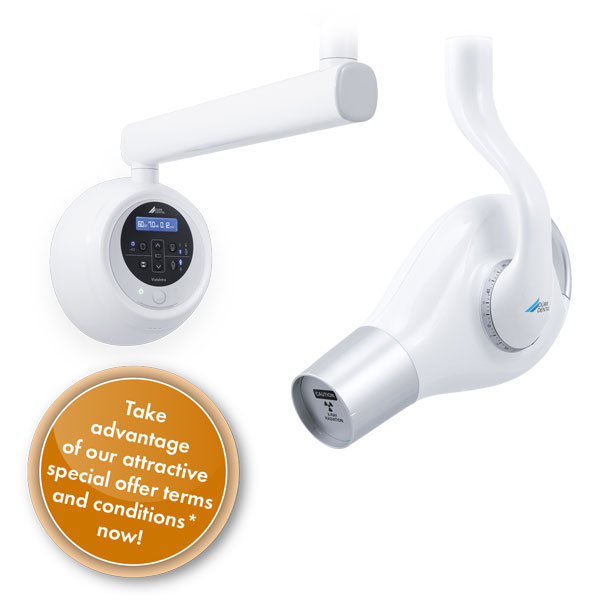 Enjoy a free, no-obligation consultation with one of our experts and allow us to detail the latest technology available to you
Digital X-ray technology from Gechingen, Germany
Dürr Dental History
Backed by tradition, ready for the future
For 80 years, DÜRR DENTAL has been a reliable partner for dentists worldwide. Here you can experience the milestones from our history. From the beginnings in 1941 until today. Discover the milestones in our history.
More
Our recipe for success since 1968 – bringing together tradition and a modern approach
Take advantage of our special campaign offers and update your diagnostic equipment now.

Download the brochure now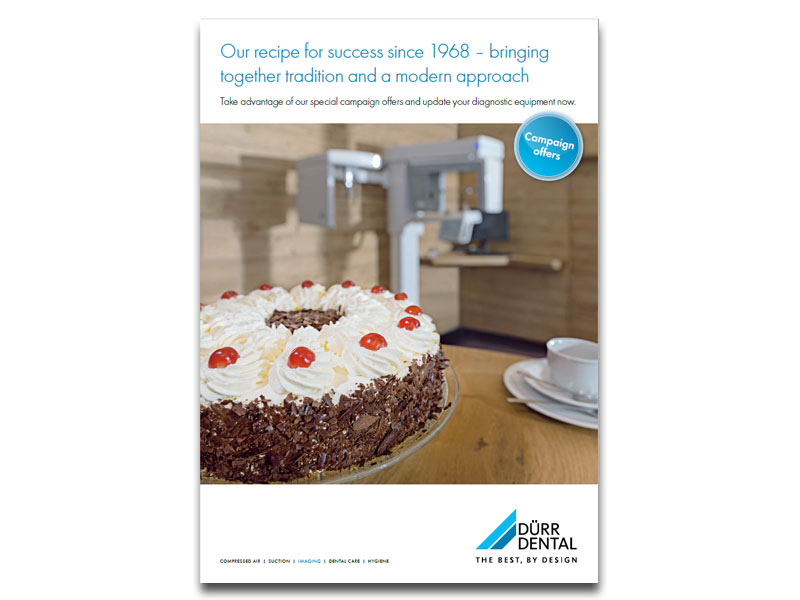 *Please get in touch with the depot that takes your order to discuss your own personal terms and conditions. These special campaign offers are available from 01/08/2023 to 31/12/2023 in UK. All customer orders received during the time period stated above will qualify for the special terms.