Step 2 – Preparatory measures, remotivation and instruction
Prevention and wellness for the patient
When it comes to professional dental cleaning, dental prevention and wellness are the top priority for the patient. At the start of the prophylaxis session, the scope and individual benefits of the treatment are normally explained to the patient. Make sure that this is done with the patient at eye level. Once the patient is already lying down, he or she may feel vulnerable or lacking control. The way in which the information is provided is just as individual as the performance of the prophylaxis session itself. Some patients prefer to have every last step of the treatment explained before it starts, along with the individual costs, while others are happy with a summary.
The Lunos® patient information
The Lunos® patient information brochure explains clearly and simply why cleaning your teeth alone is not enough for good oral health and why everyone needs to visit a specialist for prophylaxis treatment. In addition, it also explains step-by-step what exactly happens during professional dental cleaning and shows what patients can do themselves for their own good oral health. This gives the patient a chance to read about the topic in the waiting room or to do so at his or her leisure at home, leaving the treatment team with less "persuading" to do.
Lunos® Prophylaxis cushion
A comfortable position lying down is essential in order for the patient to relax in the best possible way. Here the Lunos® Prophylaxis cushion can help, which is attached to the head support of the treatment chair with the aid of hook and loop fastener. The cushion is made of viscoelastic foam. The material relieves pressure, and as it is warmed up by the patient's body heat it individually adapts to their neck shape. The skin-friendly and waterproof covering is washable and disinfectable.

Lunos® Dental rinse
The Lunos® Dental rinse is refreshing and has a pleasant taste. It prevents bacterial inflammation in the oral mucosa and gingiva and inhibits the growth of plaque-forming, pathogenic and odour-causing microbes.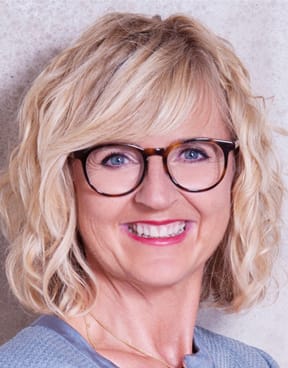 The Lunos® Prophylaxis cushion is a great aid for ensuring that patients are in a comfortable position and helps to create a relaxed atmosphere for treatment. The positive response from patients has prompted us to establish the cushion as a fixed part of every treatment room.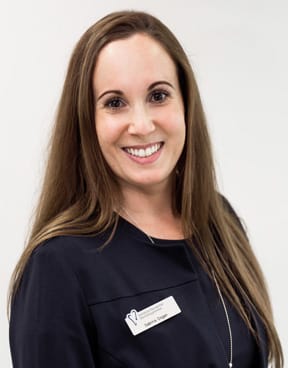 The dental rinse has a very pleasant taste, leaves a good feeling in the mouth and can be used both in a professional environment and in the home. In a professional environment – i.e. in dental practices – I recommend using it before, during or at the end of professional dental cleaning. At home, the dental rinse can be used in addition to basic prophylaxis, i.e. as a supplement to mechanical plaque control.