Suction
Amalgam separator – top quality for dental suction units
No amalgam into the waste water
The process that starts with the separation unit is completed by the amalgam separator. By law, amalgam must be filtered out of the waste water produced by the treatment unit, separated and collected. As a pioneer and premium manufacturer in dental suction systems, DÜRR DENTAL has been working on the development of high-performance amalgam separators since the start of the 1980s. It goes without saying that all of our systems bear the quality promise "Made in Germany". They also meet the requirements defined for the whole of Europe in ISO standard 11143:2008. Discover the amalgam separators by DÜRR DENTAL – The best. By design.
The CA 1 amalgam separator: The external solution
The CA 1 amalgam separator with self-cleaning centrifuge in its practical housing is the ideal solution to equip an individual treatment chair with an amalgam separator. The unit is also suitable for the retrofitting of a single-station suction unit with integrated separation (the DÜRR DENTAL VS 300 S, for example).
The CA 2 amalgam separator: The solution for 2 operators
The CA 2 amalgam separator is supplied with a pressure equalisation tank installed ex-works. This minimises installation time on delivery. Together with the VS 600 suction unit or the new Tyscor VS 2, this makes the CA 2 the ideal solution for 2 therapists.
The CA 4 amalgam separator: The universal solution
An attractive design, excellent performance and a convenient disposal concept make the CA 4 amalgam separator from DÜRR DENTAL a system unit that impresses from every angle. Ideally equipped for the connection of multiple treatment units, the unit delivers advanced technology at the very cutting edge of technology. The CA 4 operates in accordance with the centrifugal principle with hydrodynamic self cleaning. The system switches on automatically as soon as waste water from the treatment unit starts to collect. A visual display provides information on the current operating condition at all times.
Amalgam container fill level always in view - with VistaSoft Monitor
With the IoT solution for your networked practice, you always have the container fill level of your amalgam separator in view. When a fill level of 95% is reached, you will receive a notification on your PC or mobile device. This gives you enough time to change the container. Start now with VistaSoft Monitor free of charge!

Start for free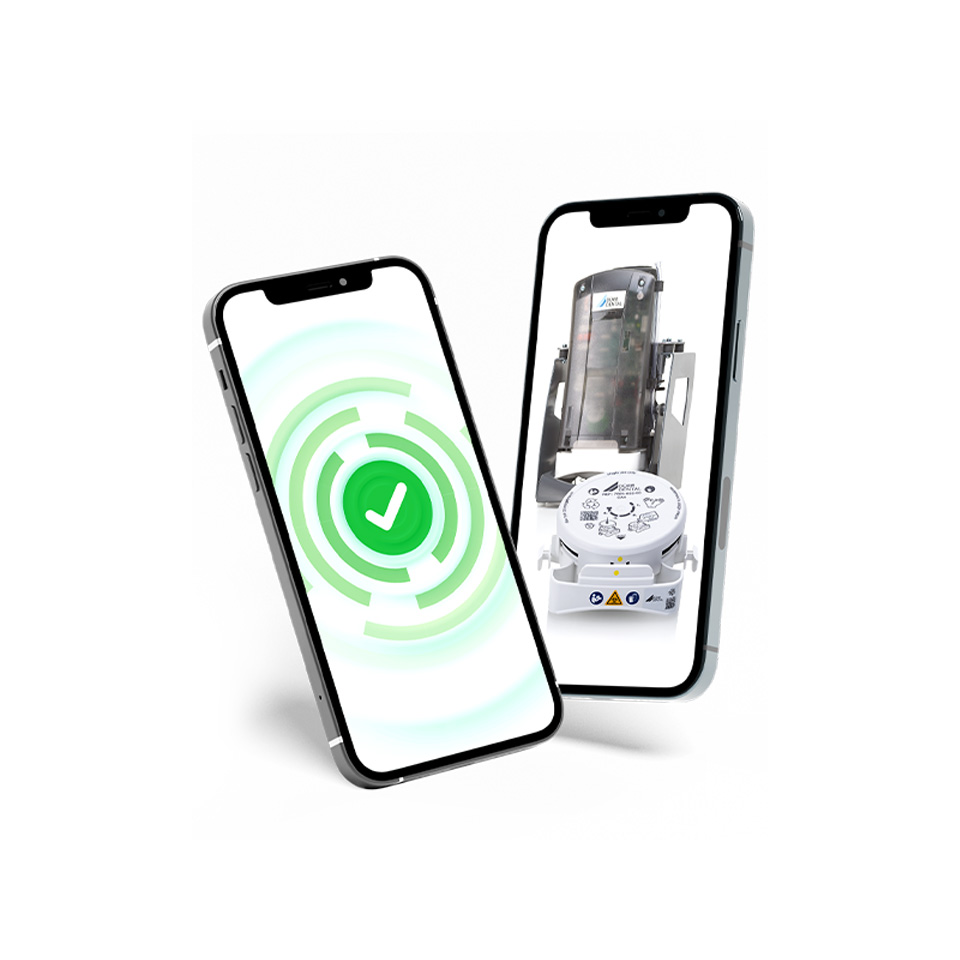 Self-cleaning
Centrifugal separator with hydrodynamic self-cleaning function. Takes work off the dental staff.

Reliable
Separation rate of > 95% Quality made in Germany.
Safe
The Electronic fill level monitoring makes operating the amalgam separators safe.

Outstanding
More than 20 years of experience in the development of amalgam separators. Rely on the leading manufacturer in the dental market.
Perfect combination
Suction and separation – VSA 300 S
With its VSA technology, Dürr Dental combines the suction unit, separation and amalgam separation components in a single assembly on one drive shaft and in the smallest possible space – in the VSA 300 S.
More
You may be interested in these as well: