Hygiene
Best protection for practice team and patient – the
DÜRR DENTAL

suction system
Hygienic suction well thought out
The practice team is exposed to germs not only during treatments that are carried out directly on the patient. This is why Dürr Dental has every aspect of hygienic suction covered. We support the dental practice team with perfectly coordinated products and services that are designed to minimise the production of germ-laden aerosols already during treatment. And we round it all off with effective disinfection of the suction system and clean exhaust air from the unit.
The health of the practice team and patients has the highest priority. The following components of the DÜRR DENTAL suction system offer best possible protection
Suction unit with 300 l/min intraoral suction power per user
Without spray mist suction, cooling spray from fast-running and ultrasonic instruments can cause an aerosol cloud to spread throughout the entire treatment room. Thanks to intraoral suction systems with a suction performance of around 300 l/min, the resulting risk of infection is efficiently reduced. It is important that the spray mist is aspirated within the patient's mouth, so that no aerosol can be emitted in the first place. Because what does not leave the mouth does not have to be eliminated afterwards.
Large suction cannula with Protect secondary air inlets Large suction cannula with Protect secondary air inlets
The perfect cannula is an effective solution for reducing germ-laden aerosols. The powerful range of cannulas from Dürr Dental protects the entire practice team. All cannulas in the Dürr Dental range share the same basic quality features: they are ergonomically designed and have no edges, making them extremely comfortable for both patients and therapists alike. This special shape means that no pressure points are created in the patient's mouth. At the same time, it provides the therapist with optimum grip. All cannulas deliver highly efficient suction performance to remove saliva, blood and micro-particles from the patient's mouth and are therefore well-suited to all types and areas of treatment.
Effective holding technique
In addition to using a powerful suction unit and the right suction cannulas, employing the correct suction technique can effectively reduce dangers and thus make an important contribution to protecting against the risk of infection.
Exhaust air bacteria filter
During treatments, contaminated spray mist has to be aspirated with powerful suction machines (300 l/min). Hygienic and clean exhaust air from the suction machine is also important! This is why we recommend installing a bacteria filter in the exhaust air line.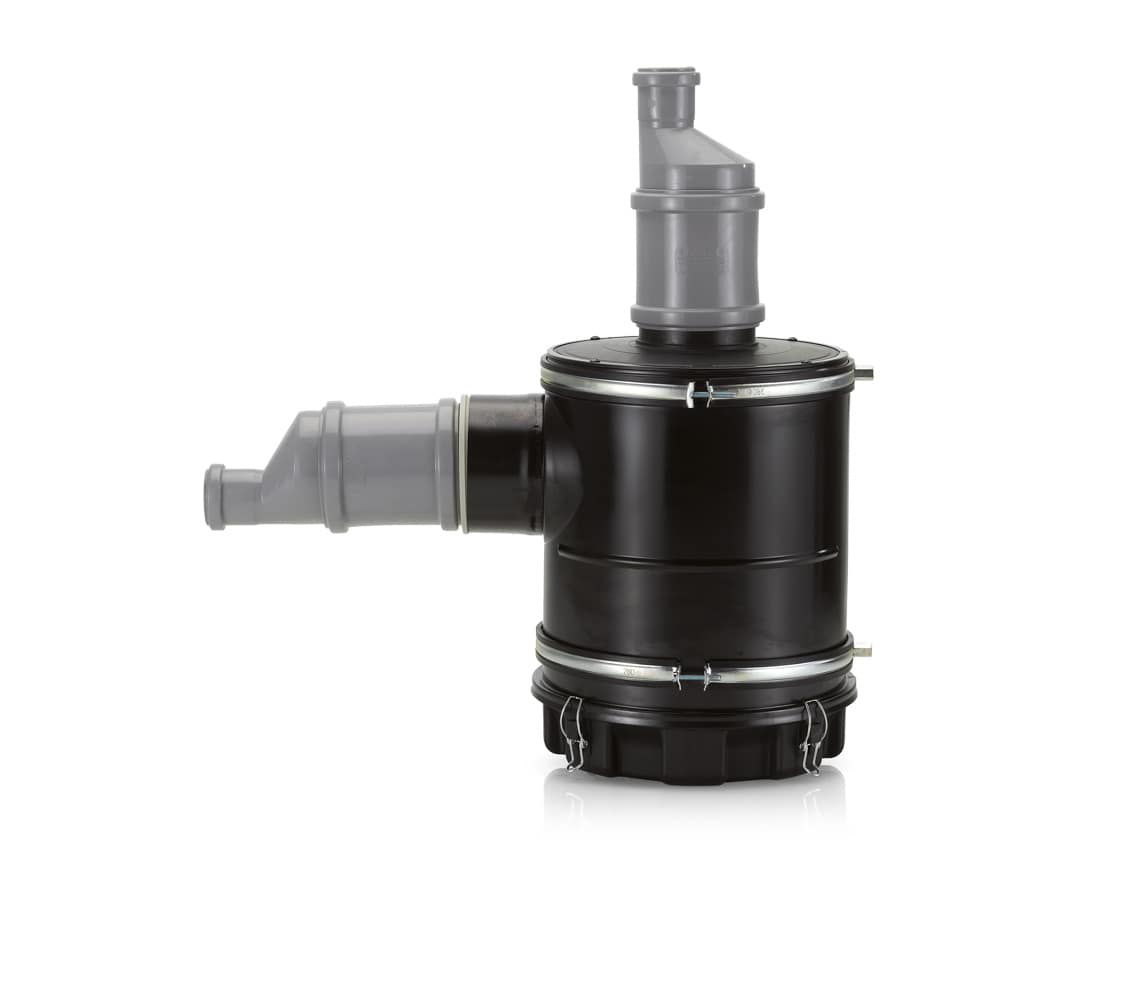 Disinfection of the suction unit with Orotol® plus
Orotol® plus is the most widely used disinfectant worldwide. The reasons are obvious: easy to use, broad spectrum of activity, high material compatibility. dissolves biofilm and prevents siltation caused by blood and proteins and provides reliable protection against infection.
Variosuc mobile spray mist suction
With the Variosuc Dürr Dental offers a mobile and ready-to-use spray mist suction system for one dental chair that can be used flexibly and without prior installation effort in the dental practice. Plug in - get going!
Instrument hoses with water regulation
In addition to an extensive suction system, the use of instrument hoses with water regulation also has a positive effect on the reduction of aerosols. Medtronic Dental, a subsidiary of DÜRR DENTAL SE, offers instrument hoses with integrated water regulation.