MyLunos® nozzles for supra- and subgingival application
MyLunos® nozzles
The MyLunos® powder-water jet handpiece with the two nozzles Supra and Perio permits the greatest possible freedom of treatment. Whether for supragingival removal of discolouration or subgingival cleaning of root and implant surfaces – smooth, uninterrupted treatment processes are made possible by quickly swapping the two nozzles.
MyLunos® Supra nozzle: proven and agile
MyLunos® has already proven itself in supragingival cleaning. The shape, diameter, length and haptics of the Supra nozzles are perfectly adapted to the requirements of the therapist. The ergonomic design allows you to work without tiring and without needing to exert too much force. The Supra nozzle is convincing with its robust, autoclavable plastic and metal material mix.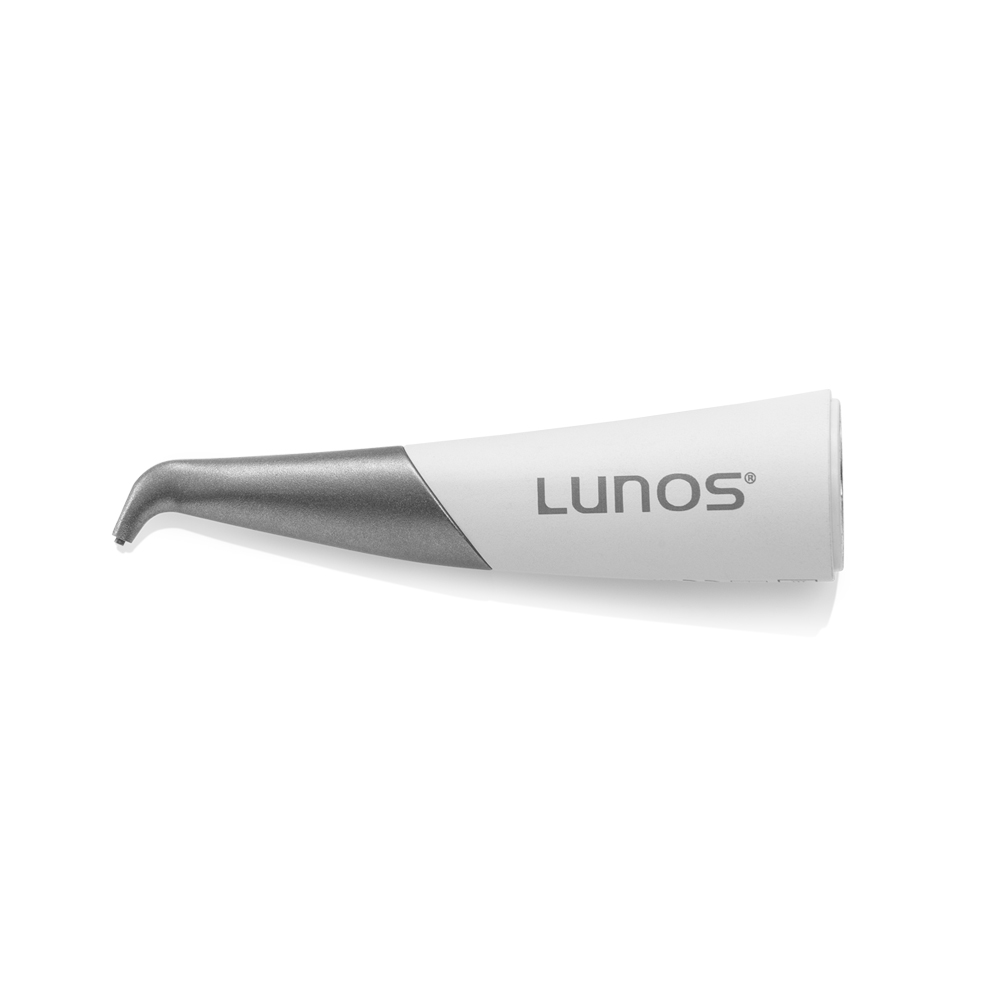 MyLunos® Perio nozzle: powerful and compatible
The MyLunos® Perio nozzle is suitable for subgingival use. It is – like the Supra nozzle – durable and robust due to the high-quality material. It is only ever used in conjunction with the Perio tip. The ergonomic design of the nozzle ensures fatigue-free work and low required effort.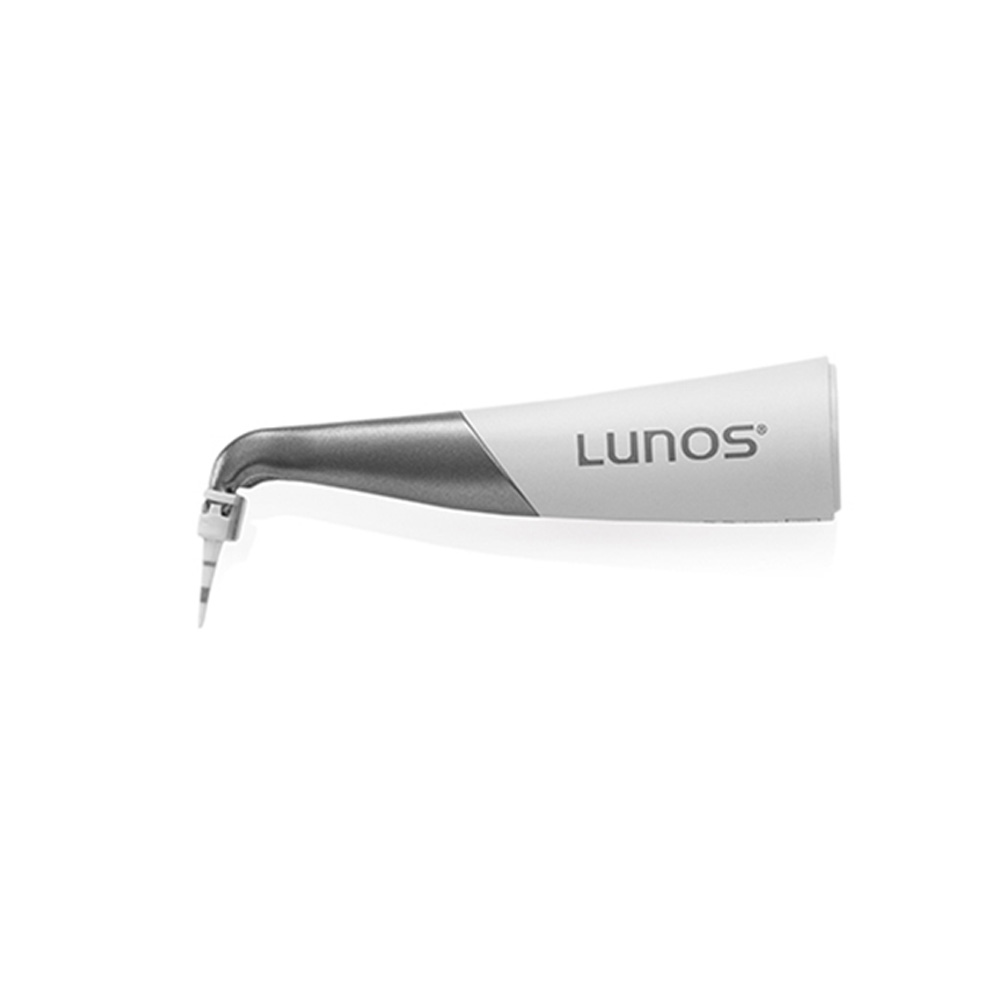 Lunos® Perio tip
The Perio tip for the Perio nozzle on the powder jet handpiece MyLunos® is particularly narrow and flexible. With a unique working range of 11.7 mm, it even provides access into deep pockets > 8 mm. The depth markings match the WHO probe and so allow safety in deep cleaning.

The Perio tip is delivered in sterile packaging and can be safely disposed of after application.