Compressed air
Tornado compressors. Quiet as a whisper – efficient as ever!
Compressed air for the highest demands in dentistry
The Tornado is one of the quietest compressors in dentistry, yet it is still very powerful. The Tornado range from DÜRR DENTAL features high quality at attractive prices – and this has been the case for decades. Compressors with less consumption and increased efficiency will help you to reduce your practice's operating costs and protect the environment at the same time.
Membrane drying unit
Not only ensures that the power of the compressor is always available, but also enables a continuous supply of dry compressed air even in continuous operation.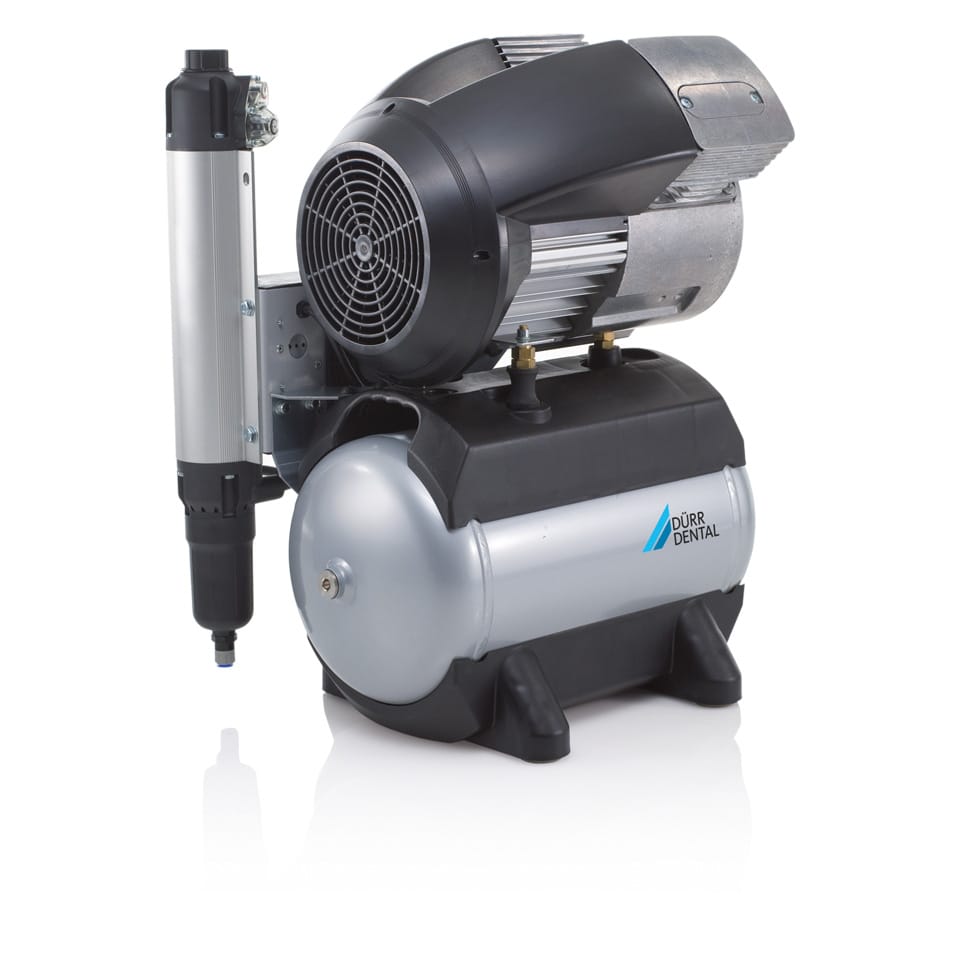 Powerful and hardly audible
The highly developed compressor unit ensures very quiet operation to relax both the practitioner and the patient. But it gets even better – with its new aerodynamic, sound-absorbing housing, the Tornado is as quiet as a whisper at just 56 db(A).
Maintenance-free components
All compressor components are designed to operate for 10,000 hours without requiring maintenance. (Only the filters need to be changed regularly. 10,000 operating hours correspond to about 20 years of service life for an average practice (at 220 working days, 8 h/day, 25% duty cycle)).
Continuous
Supply of dry and hygienic air, flavourless and odourless, for continuous operation
Quiet
Thanks to its noise reduction hood, the Tornado is one of the quietest compressors of its kind
Reliable
Durable thanks to the closed crankcase
Plug & play
Convenient installation – set up, connect, ready to use
Accessories
Find the right filter for your compressor.