Step 4 Removal of discolouration and polishing with special precautions for the current COVID-19 pandemic
Different methods are generally available for removing extrinsic discolouration and for surface polishing. They are gentle yet effective – either with powder jet methods or by polishing using suitable polishing pastes. However, in the current times polishing offers a significant advantage over powder jet methods, as no aerosol is produced in the process.
Lunos® Prophy Paste Two in One
Dental polishing is designed to leave the tooth surface as smooth as possible. This makes it harder for biofilm to build up on the tooth. Exogenous discolouration and soft plaque are removed, enabling the patient to maintain high levels of hygiene during cleaning and oral hygiene at home. Suitable choices for this include e.g. the self-reducing Lunos® Prophy Paste Two in One range. These products save time during treatment and ensure effective cleaning and polishing of all tooth surfaces in a single work step. The flavours Neutral and Orange also contain hydroxyapatite, while sodium fluoride is added to the Mint flavour.
Lunos® Prophy Paste Super Soft
The even more gentle Lunos® Prophy Paste Super Soft has an extremely low abrasion value, is free of fluoride and contains hydroxyapatite. It is used in cases where particularly gentle polishing is required, e.g. for prophylaxis treatments on children, or in the cleaning and polishing of orthodontic appliances, implant restorations, dentures or for particularly sensitive tooth surfaces.
Lunos® Prophylaxis ring
The Lunos® Prophylaxis ring was developed for easy application of the prophy paste. It is ergonomically shaped and will fit on any finger. The container can be positioned in an upright position using the small feet when preparing the work tray. This prevents the prophy paste from spilling once it has been filled into the container.
Lunos® Prophy Powder Gentle Clean
Powder jet units can also be used to remove discolouration and soft plaque in supragingival areas without damaging the tooth structure. Lunos® Prophy Powder Gentle Clean is perfect for this. It is available in the flavours Neutral, Orange and Spearmint. Thanks to the smaller size of its particles, Lunos® Prophy Powder Perio Combi is the perfect choice for particularly sensitive surfaces.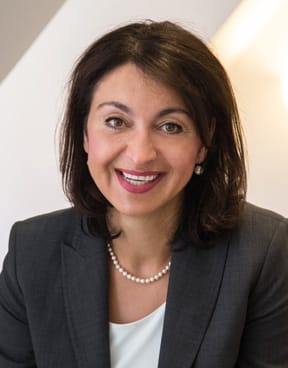 Especially for regular and frequently repeated prophylaxis treatments, in our practice we use polishing products that are not only effective, but also gentle. Lunos® Prophy Pastes offer us both, together with a range of pleasant flavour choices. We are also impressed with the ease and constant simplicity of the application.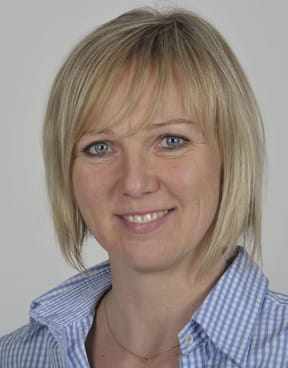 A long-term positive treatment outcome is controlled with optimum polishing. Lunos® Prophy Pastes with self-reducing polishing particles, which come with hydroxyapatite for remineralisation and are available in a range of different flavours, are perfect for all the different individual prophylaxis scenarios.