Before and after images
Before and after images are a useful way of highlighting the importance and added value of professional dental cleaning to your patients. They show the immediate results of professional dental cleaning and are often a helpful tool in communicating with patients. The VistaCam iX HD Smart also provides useful insights in this respect and helps patients gain a better understanding of the treatments they need to undergo.
The last step
In the last step of the professional dental cleaning treatment, the patient needs to be given tailored information on how to clean their teeth and gingiva, plus encouragement to keep up this routine. Personalised recommendations such as interdental brushes or floss, which can be used at home to optimise oral hygiene, are particularly useful for this. To conclude the session, a date on which the patient should ideally come for their next prophylaxis appointment is set.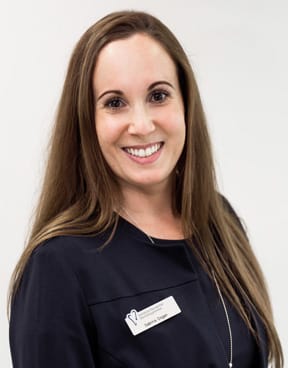 The Lunos® prophylaxis wellness cloth helps patients feel comfortable and is a useful way of highlighting the positive aspects of their appointment. Offering the patient a high-quality terry cloth communicates the idea of providing an extra service and makes the patient feel valued. It's this kind of attention to detail that really helps patients feel that they're being looked after.