Hygiene
DÜRR DENTAL

Hygowater® – for complete peace of mind
Legally compliant water hygiene for treatment units
Hygowater® eliminates microorganisms from the treatment water used in dental units and provides long-lasting protection against biofilms forming inside lines. The water is filtered and disinfected via electrolysis. Hygowater® operates in full compliance with all legal requirements.
Treatment water poses risks
Wherever there is water there will be living things, and these living things often go unnoticed in the form of microorganisms and biofilms. For operators of dental practices, the potential hazards that can be present in water pose a risk that must not be underestimated, because they are the ones who bear the responsibility for ensuring that the water in treatment units satisfies drinking water quality requirements. To minimize the possibility of infections caused by germ-laden water, the water needs to be treated before it is supplied to the dental unit. This is exactly where DÜRR DENTAL comes in with Hygowater®.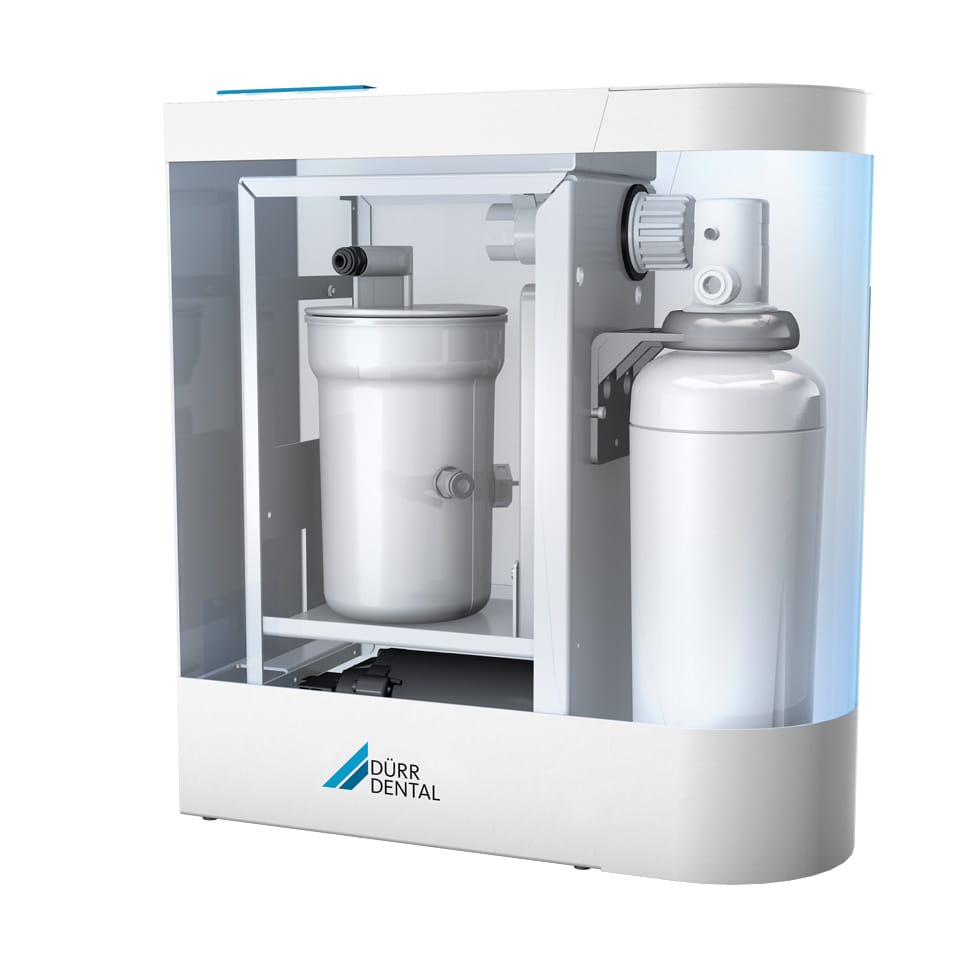 Clever activation principle
Hygowater® works on the basis of a clever activation principle – not on treatment using disinfectants. This makes Hygowater® easy to use, safe to handle, inexpensive and low-maintenance. The uninterrupted reprocessing of the treatment water ensures that water of drinking water quality is continuously available and no additional sterilisation is required.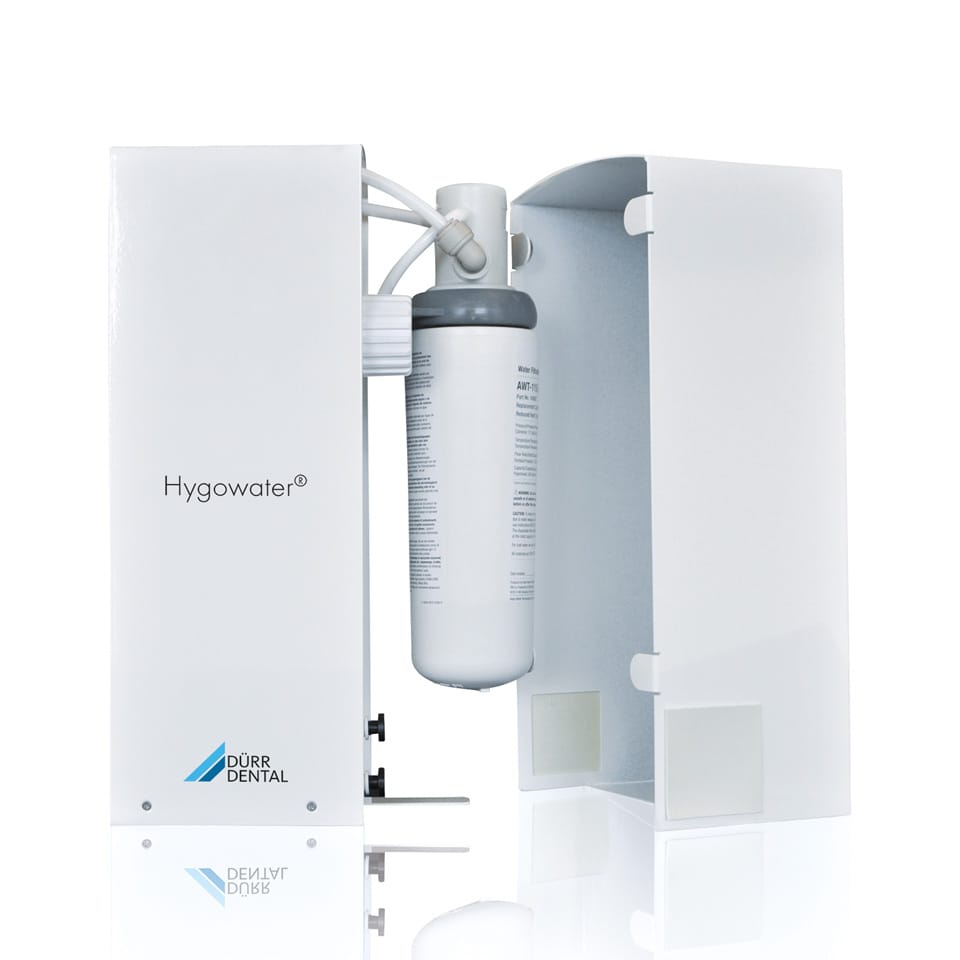 High-tech process to combat particles and microorganisms
Hygowater® stands for a unique combination of technologies. As part of a finely tuned process chain, particles are filtered out of the water step-by-step, and certain chemical compounds are adsorbed by activated carbon. Hygowater® uses electrolysis to convert the salts present in the water into a hypochlorous acid, which acts as a disinfectant. Any remaining germs are eliminated in a special reaction zone, and a downstream ultrafilter filters the treatment water once again before it reaches the treatment unit.
Quiet
Easy and quiet to use and operate
Free of chemicals
No need to handle chemicals: complies with the requirement for minimisation set out in the Drinking Water Ordinance
Provides protection
Minimises the risk of infection for both patient and therapist
Safe
No risk of too little or too much active chlorine being dispensed