DÜRR DENTAL SE
Our awards
Quality you can rely on
For eight decades, the name DÜRR DENTAL has epitomised technical progress, innovation and quality in the dental field around the world. Rest assured that we will continue to do everything we can to maintain these standards in the future. Today, the familiar Made in Germany label which previously represented quality products is no longer sufficient to keep pace with international competitors under stricter legal requirements. The entire company must be able to demonstrate that it meets international quality standards.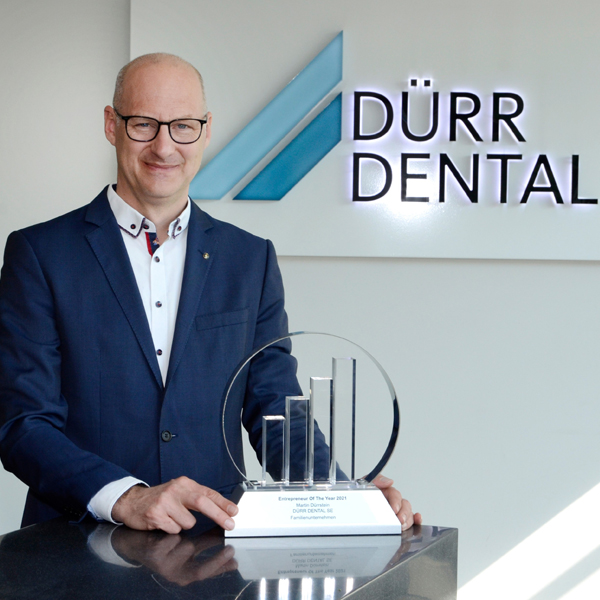 Entrepreneur of the Year 2021
Martin Dürrstein, CEO of DÜRR DENTAL SE was awarded the "Entrepreneur of the Year 2021".
More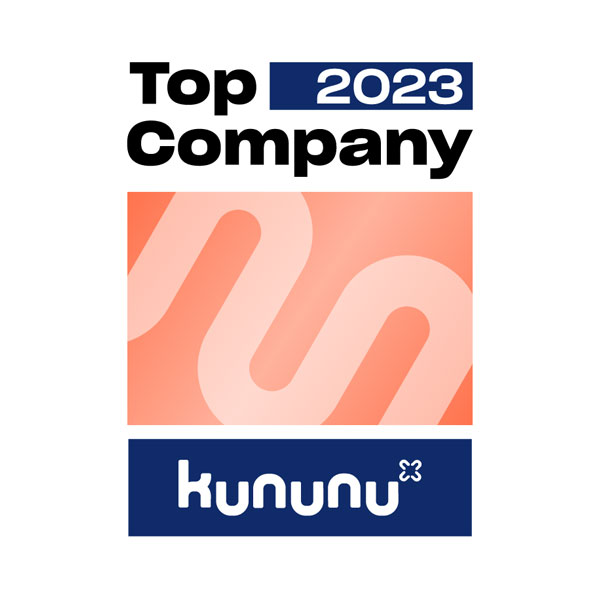 Kununu Top Company 2023
The employer rating portal kununu has awarded DÜRR DENTAL as Top Company 2023.
More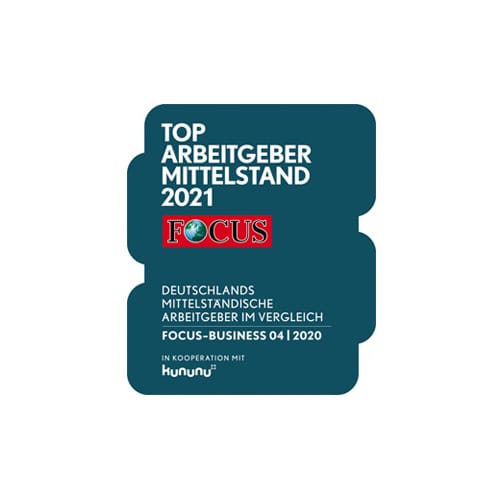 Top Employer Medium-Sized Businesses 2021
DÜRR DENTAL SE is also one of the top medium-sized employers in 2021.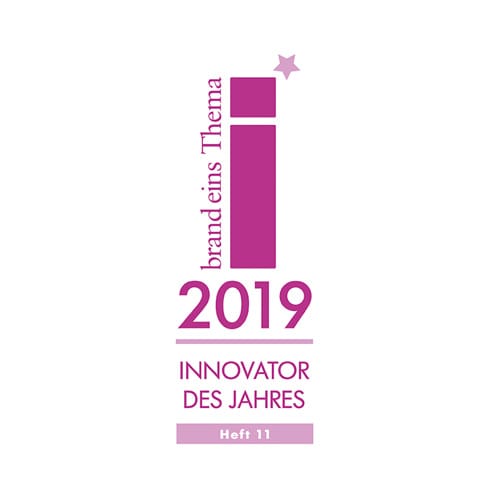 Innovator 2019
In an elaborate study, the business magazine brand eins Wissen and Statista have identified the most innovative companies in Germany - including DÜRR DENTAL SE.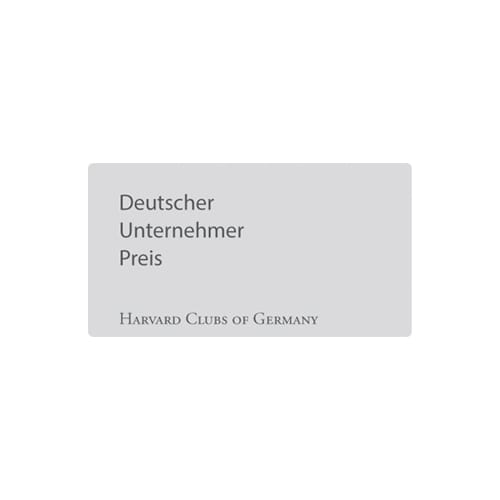 Harvard Clubs of Germany
The German Entrepreneur Award for the "Business Succession" category goes to Dürr Dental.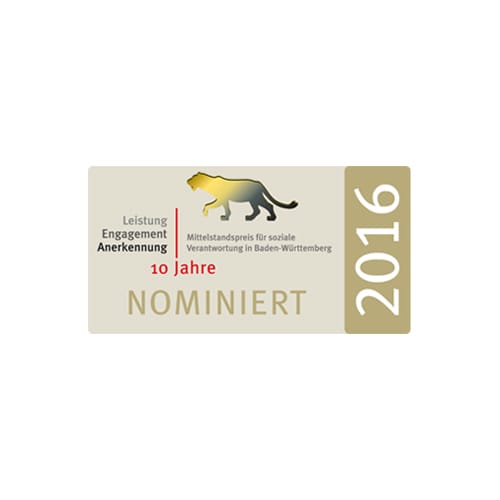 Small and medium-sized businesses prize for social responsibility
The nominated companies include Dürr Dental from Bietigheim-Bissingen.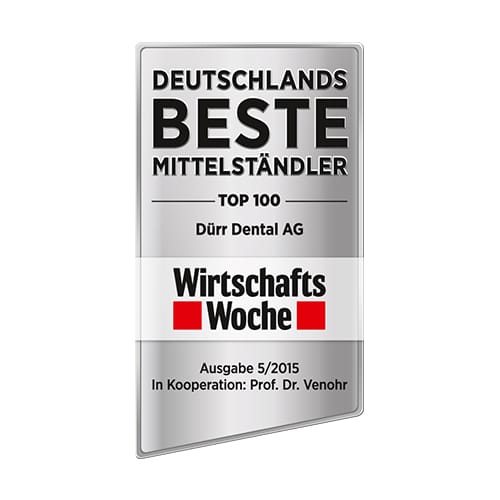 Dürr Dental again ranked among Germany's best small and medium-sized businesses
The prestigious business magazine WirtschaftsWoche has again assessed and ranked the best German small and medium-sized companies.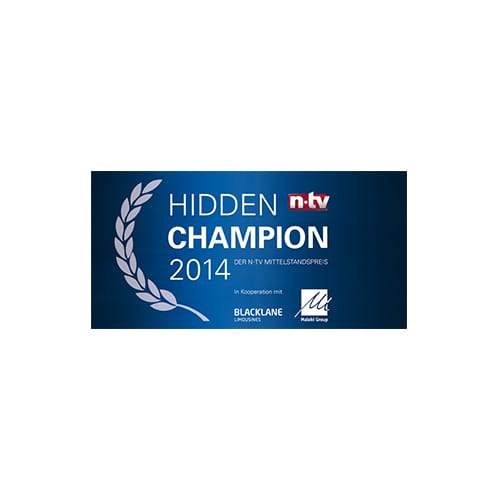 n-tv Hidden Champion
Dürr Dental wins the n-tv Hidden Champion small and medium-sized businesses award for social responsibility"
AEO certification
On 22.12.2010, DÜRR DENTAL SE was awarded the status of Authorized Economic Operator (AEO-C). Increasing globalisation and the changing international security situation have prompted the World Customs Organization (WCO) to create a global framework, the SAFE Framework of Standards to Secure and Facilitate Global Trade, to ensure modern and effective risk management in customs administrations. Source: zoll.de.
As an AEO-C certified company, our customers benefit from concessions within the framework of simplified customs clearance. Our Authorized Economic Operator status strengthens our position as a manufacturer and supplier and as a reliable, secure and trustworthy trading partner.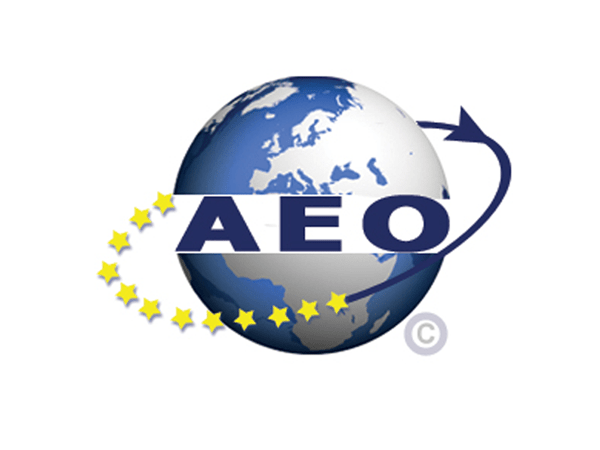 This might also interest you