Dental care
Lunos® Fluoride products
Protection and strengthening
As part of professional teeth cleaning, fluoride treatment makes a significant contribution to providing protection against caries. You can choose between a gel and a varnish to suit your requirements.
Lunos® Fluoride Gel
For intensive prophylaxis against caries with sodium fluoride. Particularly suitable for use after professional teeth cleaning.
Protects and strengthens tooth enamel
Supports remineralisation
Inhibits plaque formation
Fast and simple to apply
Contains 12300 ppm fluoride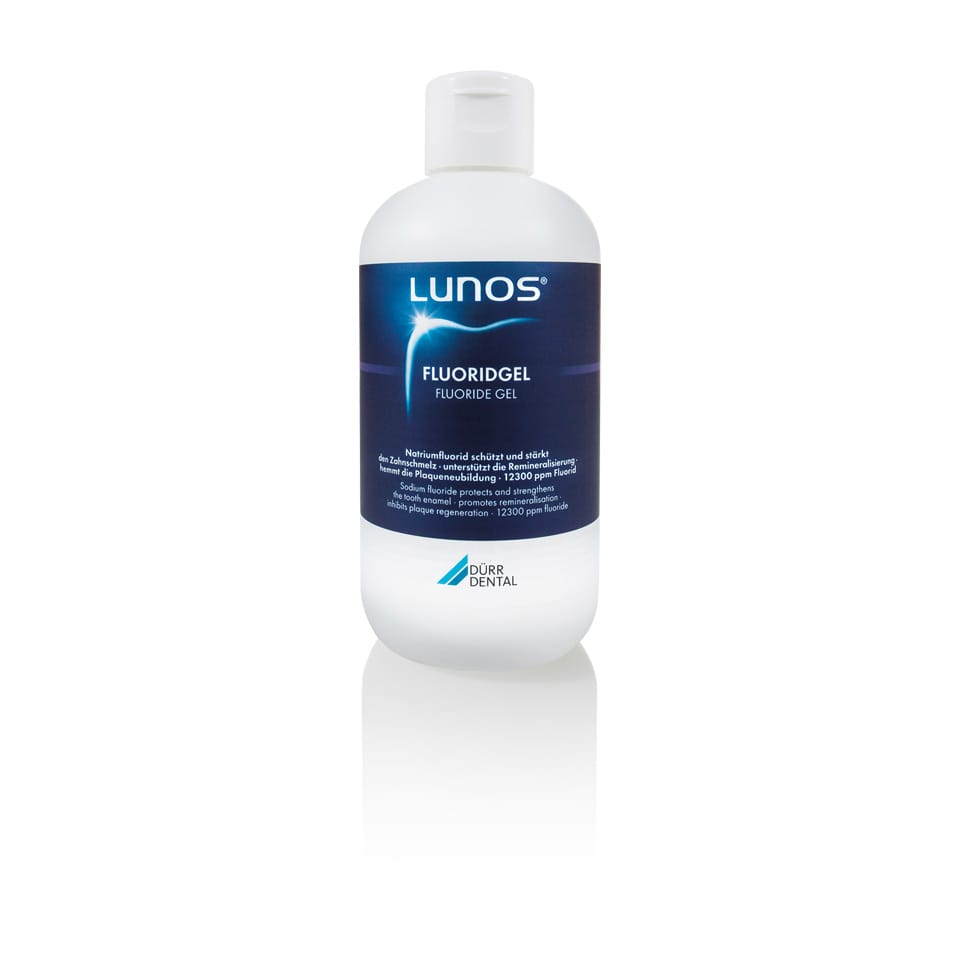 Lunos® Fissure sealant
For aesthetically high-quality sealing of fissures and enamel defects on a composite base.
Moisture tolerant and hydrophilic
Application on moist or slightly dried tooth surfaces, effective wetting of the tooth enamel
Excellent flow properties
Light-curing