Compressed air
Power Tower Silence – combines compressed air & suction
Quiet and space-saving!
The Power Tower Silence from DÜRR DENTAL combines compressed air and suction in a single housing. With a footprint of just 0.3–0.4 m², the compact and quiet supply unit can be installed flexibly in any practice. This saves valuable space compared to installing a series of individual units. The metal construction and covering panels will satisfy the highest design expectations and blend in with any interior design. The Power Tower Silence is connected to the supply lines for the treatment unit via a central connection point, making planning and installation considerably easier.
All-in-one system
Each Power Tower Silence unit combines the compressor unit, compressed air tank, suction unit, membrane drying unit and – depending on the individual requirements of the practice – the amalgam separator in a complete assembly. The right unit for every practice thanks to its modular design – available in 16 variants!
Soundproof system
The highly effective noise encapsulation limits noise emissions to around 54 dB(A), so only very little in the way of operating noise gets out. Thanks to such quiet operation, the unit can be installed wherever you like to best suit the requirements in your practice.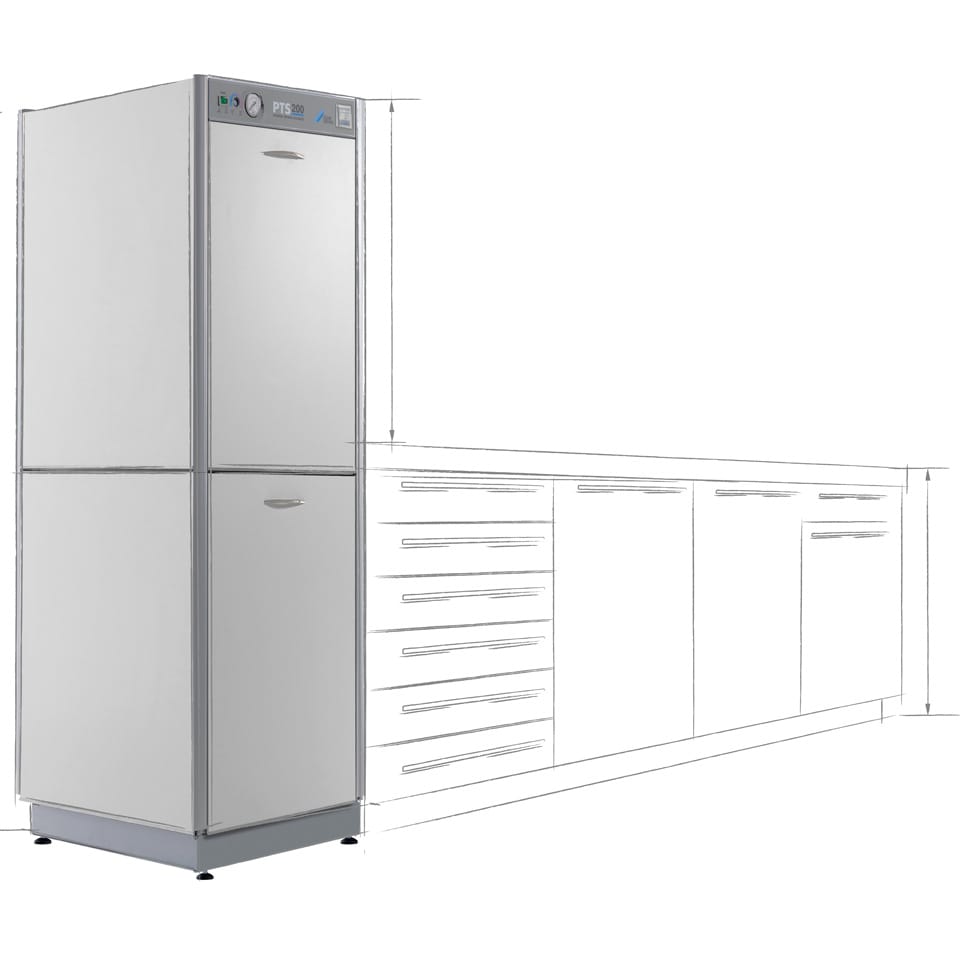 Compact
Complete practice supply with a minimal footprint due to compact design
Quiet
Pleasant noise of less than 54 dB(A) thanks to soundproofing
Versatile
The right unit for every practice thanks to its modular design


Low-maintenance
The filters in the compressor only need to be replaced 1x per year
You may be interested in these as well: