Suction
The
DÜRR DENTAL

range of cannulas
The quietest and safest cannulas ever
The right cannulas enable you to effectively reduce germ-laden aerosols. The powerful range of cannulas from DÜRR DENTAL protects the entire practice team. All cannulas in the DÜRR DENTAL range share the same basic quality features: they are ergonomically designed and have no edges, making them extremely comfortable for both patients and therapists alike. At the same time, it provides the therapist with optimum grip. All cannulas deliver highly efficient suction performance to remove saliva, blood and micro-particles from the patient's mouth and are therefore well-suited to all types and areas of treatment.
Against reflux: Protect universal cannula
Secondary air inlets can prevent the reflux* of contaminated secretion from the suction system when suction is applied to the cannula. The Protect universal cannula has no corners or edges and leaves no sore spots.
*Refer to the notification from the Commission for Hospital Hygiene and Infection Prevention at the Robert Koch Institute on "Infection Prevention in Dentistry / Hygiene Requirements", section 5.2, published in Federal Health Bulletin 4/2006 (Springer-Verlag, Heidelberg)
For adults: universal cannula
DÜRR DENTAL universal cannulas are particularly quiet. In a study carried out by the Fraunhofer Institute, the measured volume was significantly below the level of comparable competitor products. They therefore ensure certified, low-noise suction of spray mist. And all of this without leaving behind any pressure sores.
For children: Petito universal cannula
Children require a highly functional cannula that permits ergonomic treatment. The Petito universal cannula is smaller than the universal cannula; its Protect secondary air inlets provide optimal protection against reflux from the suction system. It also has no corners or edges and leaves no sore spots.
Surgical suction cannula for single use
Surgical cannula for single use with a 2.5 mm diameter and a cannula length of approx. 17 cm. The cannula has a tip with integrated Protect secondary air inlets. This offers the best possible protection against reflux from the suction system. The cannulas are individually packaged and sterile.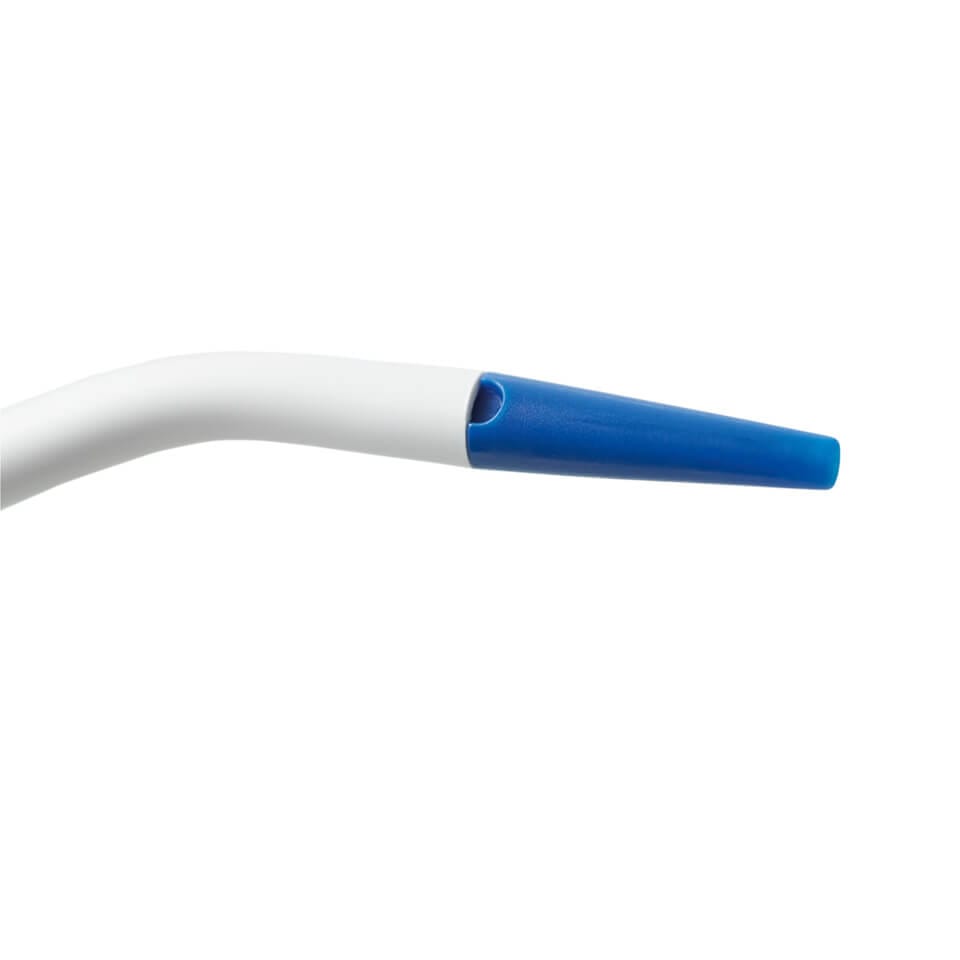 Prophylaxis cannula: up to 2x more aerosol uptake
Only at DÜRR DENTAL: a specially developed rotatable and lockable protective shield enables increased aerosol uptake and particularly effective, ergonomic suction as part of prophylaxis treatments with powder jet cleaning devices.
Aerosol Reduction – Y-Adapter
The Y-Adapter was developed especially for users working alone without assistance and therefore need a hands-free suction solution. It allows you to reduce aerosols during dental treatments, especially with high-speed instruments, when using intraoral spray mist suction is not possible (only working with a saliva ejector). The included Aerosol cannula and a flexible saliva ejector are attached to one suction hose using the Y-Adapter. The saliva ejector is positioned in the oral cavity. The Aerosol cannula hanging on the side of the mouth reduces aerosols. The Y-Adapter is available in two versions (∅ 11 mm or ∅16 mm) and can be reprocessed according to its reprocessing information.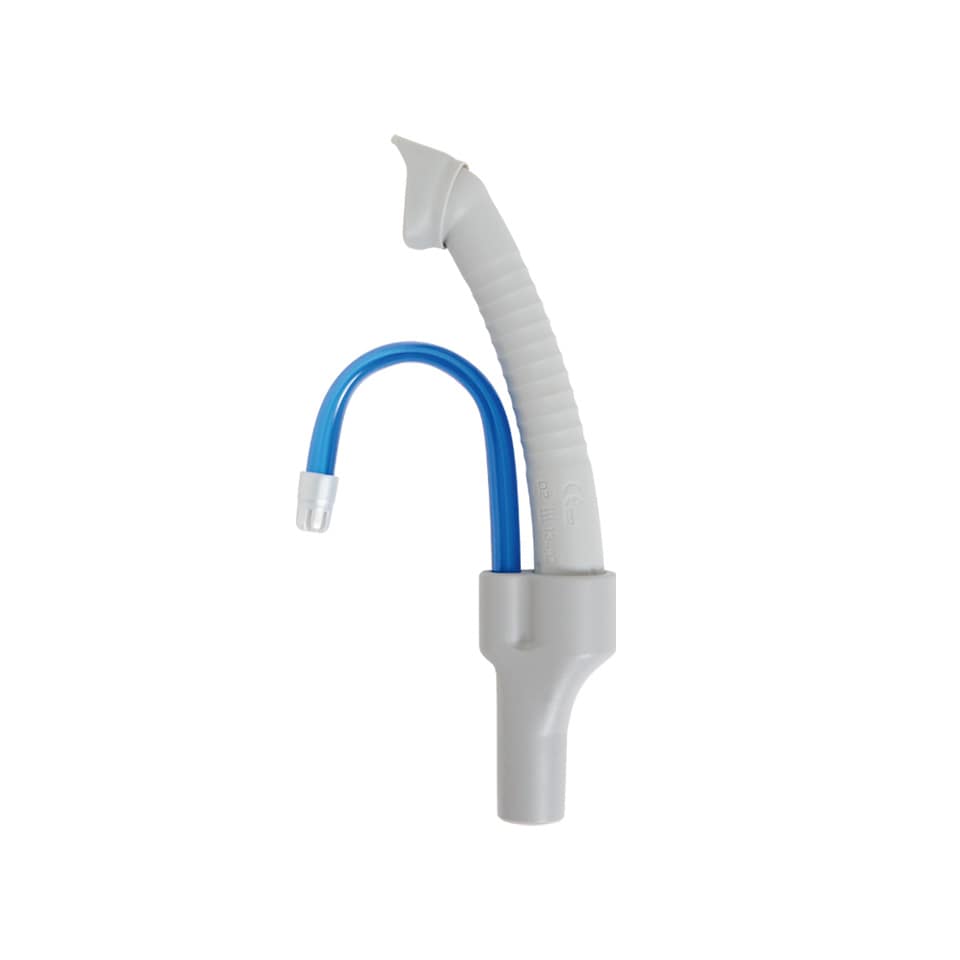 Hose manifolds
Hose manifolds in dental practices are equipped with various components depending on the treatment focus, personal suction technique and handling. Due to its modular design, the DÜRR DENTAL Comfort hose manifold can be extended individually and is configured for up to five different components.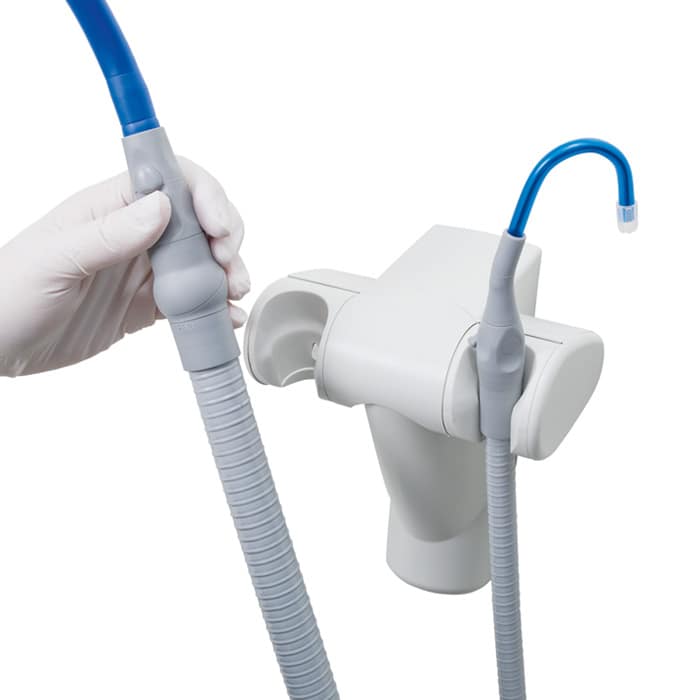 You may be interested in these as well: