Suction
High-performance intraoral suction – reliable at 300 l/min
Variosuc – mobile and flexible spray mist suction system
Depending on the practice requirements or the area of application, adequate protection against infection must be ensured, particularly by means of highly efficient suction of germ-laden aerosol. With the Variosuc mobile suction unit, DÜRR DENTAL offers a mobile and ready-to-use spray mist suction system that can be used flexibly and does not require prior installation in the dental practice. Simply plug in and get started! This means that even under exceptional conditions, you can rely on a highly efficient DÜRR DENTAL suction system. If it is difficult to install the Variosuc in a practice, it can also be used as a permanently stationary solution, e.g. in the prophylaxis room.
A suction volume of 300 l/min is mandatory
Without this kind of suction system, the cooling spray from fast-running and ultrasonic instruments can cause an aerosol cloud to spread throughout the entire treatment room. Thanks to suction systems with a suction performance of around 300 l/min, the resulting risk of infection is efficiently reduced. According to a study (source: Tillner, 2016), suction with a powerful spray mist suction system is the only effective way to reduce aerosols.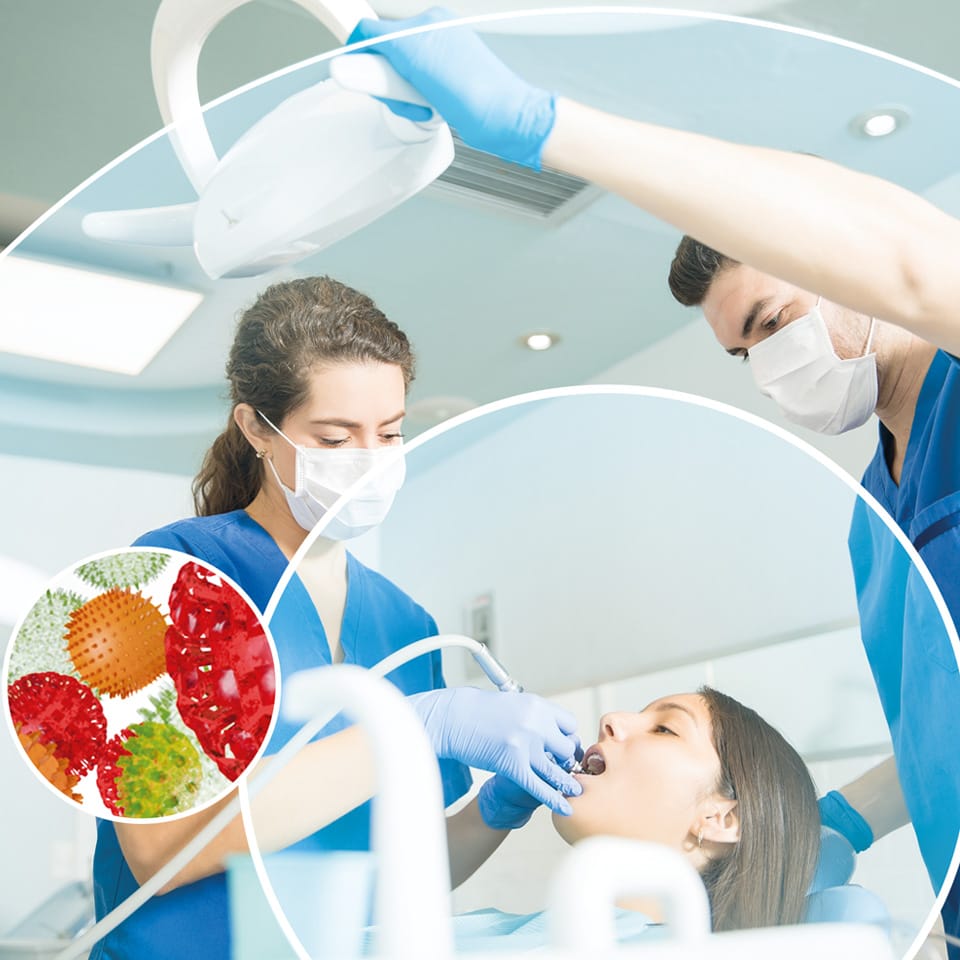 Integrated exhaust air virus-bacteria filter
For hygienic reasons, we recommend the installation of a bacteria filter in the exhaust air line of the suction system. The Variosuc has a bacteria filter fitted as standard for all-round hygienic suction.
Comfort manifolds
Hose manifolds in dental practices are equipped with various components depending on the treatment focus, personal suction technique and handling. Due to its modular design, the DÜRR DENTAL Comfort hose manifold can be extended individually and is configured for up to five different components.
Hygienic
Mobile high-performance spray mist suction at 300 l/min at the cannula
Plug & play
Power connection only without further requirements
Quiet
Noise reduction hood for quiet operation
Infection protection
Infection protection through integrated bacteria filter for clean exhaust air
2+1 Product registration
Register product now and get 1 year warranty extra
New DÜRR DENTAL product? Use the coffee break to register your new product quickly and easily. On our service page you will find all the benefits and information on product registration.
Zur Produktregistrierung
You may be interested in these as well: