Hygiene
Hygiene saves lives – Why assured infection protection is so important.
We at
DÜRR DENTAL

are global hygiene specialists

It is our concern to support dental practices in the best possible way in ensuring reliable practice hygiene. This includes not only the provision of our premium hygiene products for various areas of application, but also the raising of awareness of possible risks and helpful application tips. Different pathogens can cause infections and thus threaten health. Due to the current spread of the novel coronavirus SARS-CoV-2 which causes the COVID-19 disease, increased hygiene standards and comprehensive measures - especially in the practice environment - must be ensured. Especially concerning the fight against the coronavirus we want to provide the best possible information surrounding the topic "hygiene in dental practices" – because hygiene saves lives!
Information about possible pathogens
Bacteria
The smallest, unicellular microorganisms
Multiply by division
Only a small proportion of them are pathogenic for humans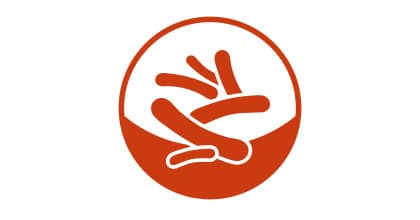 Fungi
Like bacteria, fungi are a life form in their own right
There are also many harmless species
Medically relevant are fungi as pathogens of infectious diseases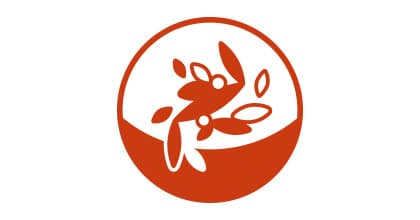 Viruses
Unlike bacteria and fungi, viruses are no living beings
Do not have their own metabolism and are therefore dependent on cells as hosts to reproduce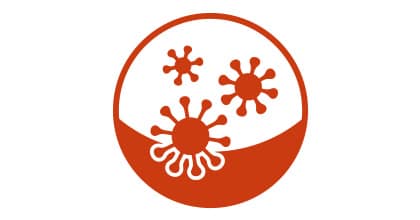 Direct means of transmission
Droplet infections
When droplets form when people sneeze, cough, or just speak, pathogens such as flu viruses can be transmitted in the air. If these pathogens penetrate the mucous membranes and multiply there, infection can occur.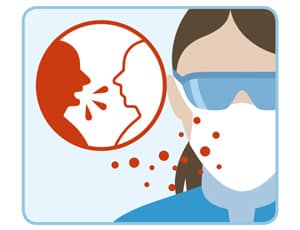 Hands
The hands are the most frequent means of the transmission of pathogens, since they come into contact with patients, instruments, surfaces, and devices. Everyday actions such as shaking hands can result in infection.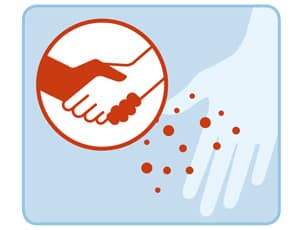 Spray mist cloud
The spray mist cloud is a mixture of saliva, blood, secretions, tooth substances, dentifrice, and other particles. It is created in dental surgeries when patients are treated using powerful rotating drills in conjunction with cooling water. As a result, pathogens enter the environment during dental treatment. This often contaminates the entire room. Pathogens can enter our bodies via our skin, mucous membranes, respiratory system, or open wounds.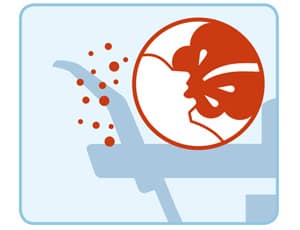 Surfaces
During treatment, surfaces are contaminated through contact with people, instruments, or the spray mist cloud. Unprotected contact with these contaminated surfaces can therefore result in infection.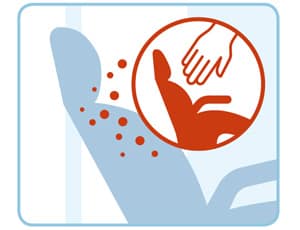 Instruments
Instruments come into contact with saliva and blood during treatment and are therefore contaminated with pathogens. For this reason, unprotected contact with used instruments that have not been disinfected or sterilized poses a huge risk of infection.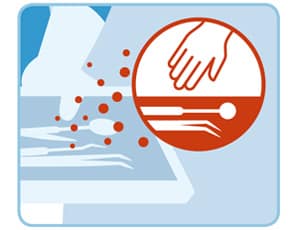 Find all information in our free guide:
Hygiene saves lives:
Why assured infection protection is so important.

Download now for free!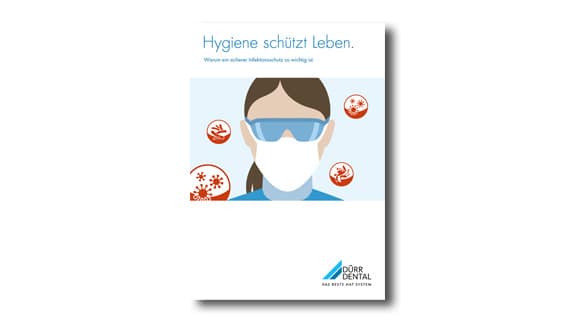 Effective against the coronavirus
System Hygiene by
DÜRR DENTAL
Instruments
The ID product range is the safe and reliable way to clean and disinfect instruments by hand without damaging the materials. Together with the additional units and accessories, these products provide a complete system for every stage of the hygiene cycle.

Learn more
Surfaces
The FD product line really knows how to impress with its highly effective and user-friendly cleaning agents and disinfectants for surfaces of medical devices and fixtures. The concentrates, ready-to-use solutions and extensive range of wipes will make it easier for your practice team to keep on top of day-to-day hygiene.

Learn more
Skin and hands
The HD product line provides reliable protection while also looking after your skin. Careful hand cleaning and disinfection is absolutely vital. This is because your hands are the most common route of transmission for diseases. The nourishing components of the HD products also leave your skin feeling lovely and soft.

Learn more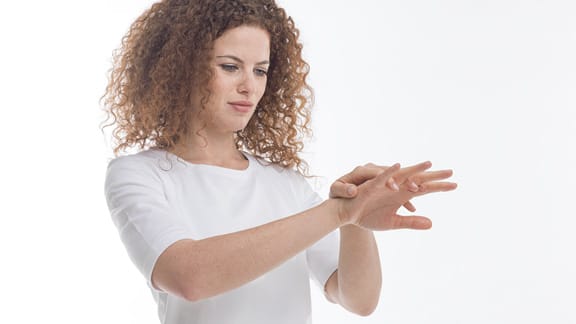 Special areas
The Orotol®/MD product line supports a wide range of applications. For example, Orotol® plus and MD 555 cleaner can be used in combination to ensure highly efficient cleaning and disinfection of suction systems. And, of course, there are also suitable cleaning and disinfection products available for impressions and other aspects of dentistry work.
FAQ - Important information on the current situation
FAQ
The rules for coughing and sneezing should be followed. Good hand hygiene and sufficient distance from a sick person (approx. 1 - 2 metres) also protect against transmission of the novel coronavirus. Shaking hands should be avoided.
All disinfectants from DÜRR DENTAL inactivate the coronavirus. It is an enveloped virus which is inactivated with a limited virucidal effect of the disinfectant. Not a big challenge for a good disinfectant, but as soon as the virus enters the body, no disinfectant will help. Therefore, the prophylactic, correct application of the disinfectant plays a central role.
We recommend products with at least the "limited virucidal" range of action. This includes all fully virucidal products.
Instruments
ID 212 / ID 212 forte Instrument disinfection
ID 213 Instrument disinfection
ID 215 Enzymatic instrument cleaner

Surface
FD 300/ FD 300 top wipes surface disinfectant
FD 312/ FD 312 wet wipes surface disinfectant
FD 322/ FD 322 premium wipes/ FD 322 top wipes quick-acting disinfection
FD 333/ FD 333 wipes quick-acting disinfection
FD 333 forte/ FD 333 forte premium wipes/FD 333 forte wipes quick-acting disinfection
FD 350 disinfection wipes
FD 366 sensitive/ FD 366 sensitive wipes/ FD 366 sensitive top wipes

Skin and Hands

Special Areas
Orotol® plus suction unit disinfectant
Orotol® ultra suction unit disinfectant
MD 520 impression disinfectant
At the moment almost all DÜRR DENTAL hygiene products are available at the dental trade. In order to meet the increasing demand for disinfectants, we have ramped up our production and are now working in a multi-shift operation. Nevertheless, there may be delayed deliveries of individual disinfectants at the moment. It is important for DÜRR DENTAL to ensure a reliable supply of hygiene products in the future. We are therefore doing everything to reliably cover the increased demand for disinfectants and hygiene products. Deliveries of our disinfectants are handled as usual by our dealers. If you have any questions about current stocks, please contact your local dealer.
No, we want to continue to be a reliable partner for our customers. Therefore we have not changed any conditions. The only measure we had to take – due to the high demand – is that we have temporarily only filled in large and medium-sized containers in order to be able to deliver faster.