Imaging
The VistaIntra DC – the intraoral X-ray generator from
DÜRR DENTAL
Fast, high-quality image results
The VistaIntra leaves the factory pre-programmed with the exact radiation dose for every tooth region required for DÜRR DENTAL image plates and sensors. It is ready for immediate use and delivers images with perfect exposure.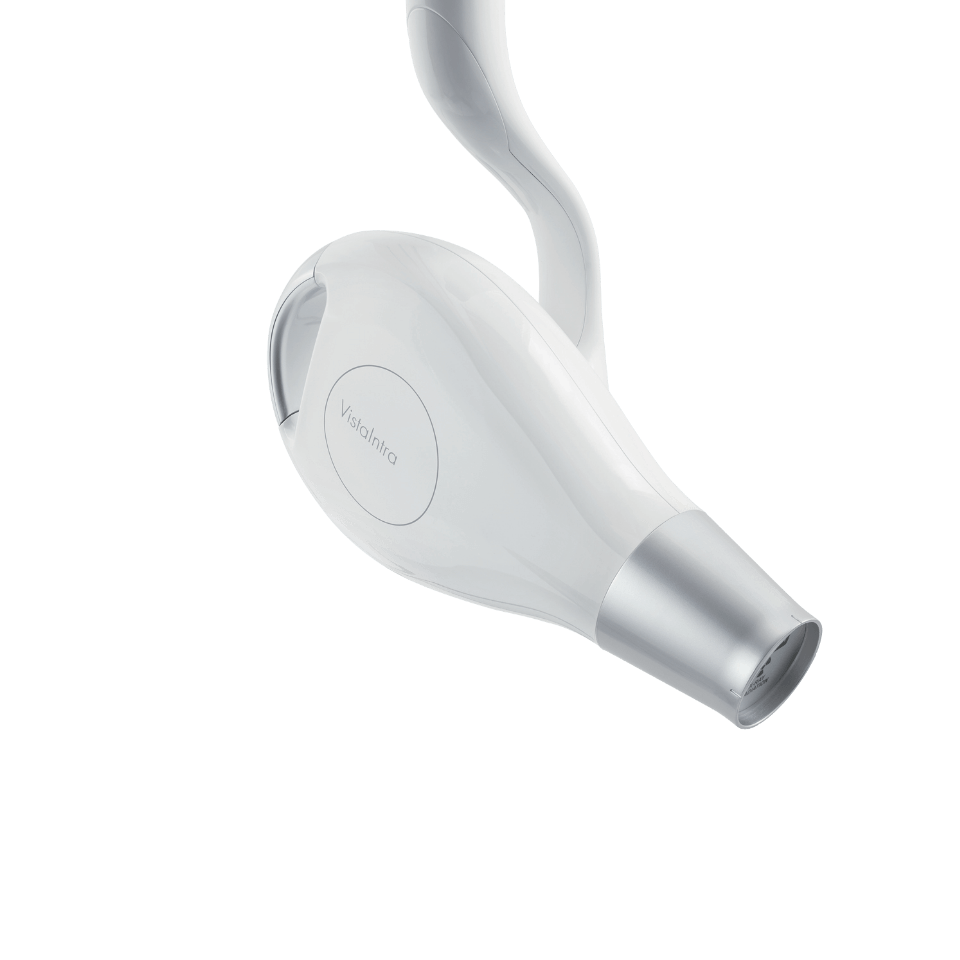 DC technology for minimised radiation dosage
The modern DC technology of the VistaIntra ensures high repeat accuracy of the radiation dose and therefore reliably high image quality. It also reduces the patient dose by more than 25 % in comparison to conventional AC generators, thereby ensuring greater safety for your patients and employees.
Easy operation, highly ergonomic
Thanks to the hand grip on the head of the X-ray unit, VistaIntra can be comfortably and precisely positioned. Selecting the required tooth area is also incredibly easy. The X-ray parameters can be finely adjusted where required; quick switching between two different radiation settings, e.g. for image plate and sensor, is also possible. Clear icons on the timer improve the workflow further still and reduce the risk of errors.
Continuous
The constant radiation reduces the patient dose by more than 25% in comparison to conventional AC generators


Simple
Simple operating concept with excellent user ergonomics
Precise
Precisely oriented with right-angle/parallel techniques
Reliable
Highly reliable, long service life of the X-ray tubes
The perfect X-ray system
With the VistaIntra , we now offer a high quality X-ray generator for excellent intraoral images. It impresses with its exemplary ergonomic design and is perfectly matched to DÜRR DENTAL image plates. All its features – from the radiation source, X-ray film developer, scanner and sensors to the imaging software – are infused with the expertise and quality of DÜRR DENTAL. A system from a single provider that assures the best image results thanks to optimally matched system components.
You may be interested in these as well: