DürrConnect – a smart connection
DÜRR DENTAL suction units have an intelligent design. This makes them easier and more flexible to install. Nonetheless, every surgery is different in its own way. The solution: DürrConnect.
Professional service technicians place their trust in DürrConnect
With DürrConnect, DÜRR DENTAL has compiled a comprehensive range of accessories for suction systems in order to facilitate the installation and efficient, trouble-free operation of the suction system in question. The DürrConnect system set is an installation case that comes with over 120 connecting elements and fasteners – the special version has over 160. Hose connectors, distributors, valves, connector interfaces and numerous other connecting parts in various designs ensure that all connections are always safe and reliable.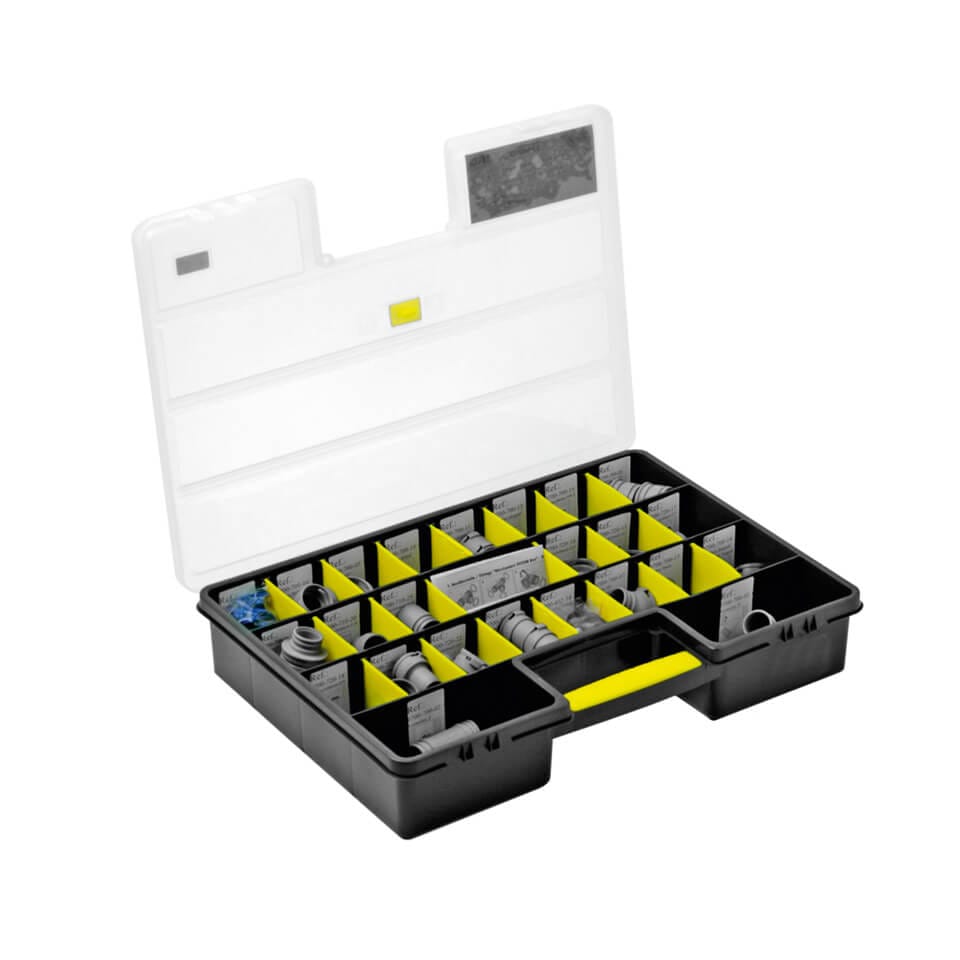 Safe
DürrConnect creates connections like never before – unique connection system
Efficient
Quick, flexible, saves time and money