Hygiene
Hygoclave 40 Sterilisation made simple and reliable.
The new pacesetter in the hygiene cycle
In order for sterilisation equipment to really make a difference in demanding day-to-day practice, it needs to deliver outstanding strengths in all key areas. This includes ensuring reliable sterilisation results and offering a combination of genuinely user-friendly operation, exceptional efficiency and high reliability. With the Class B Hygoclave 40, DÜRR DENTAL meets the highest professional requirements for sterilisation cycles and thus provides a cost-effective basis for successful day-to-day working.
Intuitive interface
With a high-resolution 5" colour touch display featuring an intuitive user interface, it couldn't be easier to use and operate your Hygoclave 40.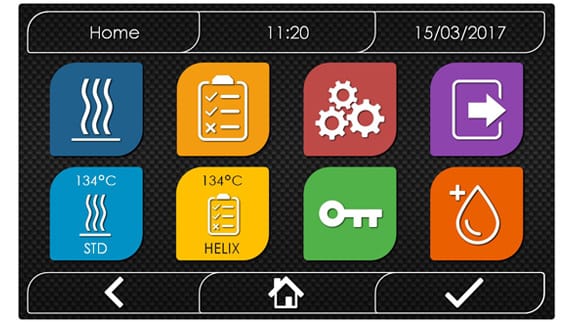 Seamless documentation
All sterilisation records and the cycle information are automatically saved in the internal memory of the unit. The records can be easily downloaded and opened as PDF files, with flexible options to do this via USB, Ethernet or Wi-Fi. In addition, the records can also be printed out using the optionally available external printer.
Integrated filling pump
Maximum flexibility for filling the fresh water container thanks to the additional connections on the front and the integrated filling pump.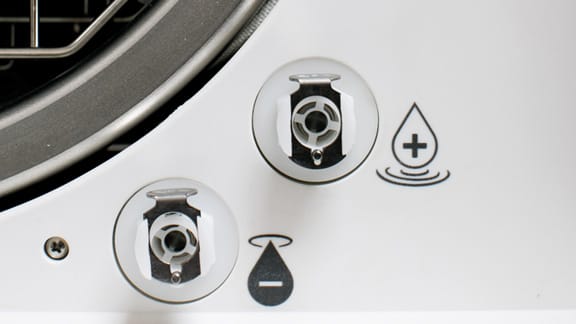 Reliable
Reliability thanks to a flexible, high-performance drying system
Safe
Integrated fresh water quality testing
Convenient
Simple loading and unloading with a motorised door
Intuitive
5" high-resolution colour touch screen
| | Hygoclave 40 | Hygoclave 40 Plus |
| --- | --- | --- |
| Maximum Load for standard Cycles | | |
| Solid load unwrapped | 5,5 kg | 6.5 kg |
| Solid load wrapped | 3.5 kg | 4 kg |
| Porous load | 1.5 kg | 2 kg |
| Maximum load for B flash cycle | | |
| Solid load wrapped | 0.5 kg | 0.7 kg |
| Porous load | 0.2 kg | 0.3 kg |
| Cycle times | | |
| 134°C - Standard | 36 | 37 |
| 134°C - Prion | 47 | 48 |
| 134°C - B Flash | 24 | 25 |
| 121°C - Standard | 49 | 52 |