Hygiene
Hygopure 90 and Hygodem 90 water treatment systems from
DÜRR DENTAL
Systematic water treatment
Professional hygiene engineering requires special water treatment in accordance with the highest of standards. Practice instruments require high-quality water for good sterilisation. It is decisive that the water is demineralised or distilled to prevent deposits and contaminants on the instrument, thereby ensuring them the best protection.
The Hygodem 90. Complete reliability overall.
Hygodem 90 delivers high quality in a compact unit. The ion exchanger unit filters tap water in three cartridges and can be directly connected to the Hygoclave 90, requiring little space. Quick installation and simple maintenance make the Hygodem 90 simple to operate and a friend to all practice managers. It performance and affordability makes the Hygodem 90 the perfect partner for small dental practices with a low to medium water requirement.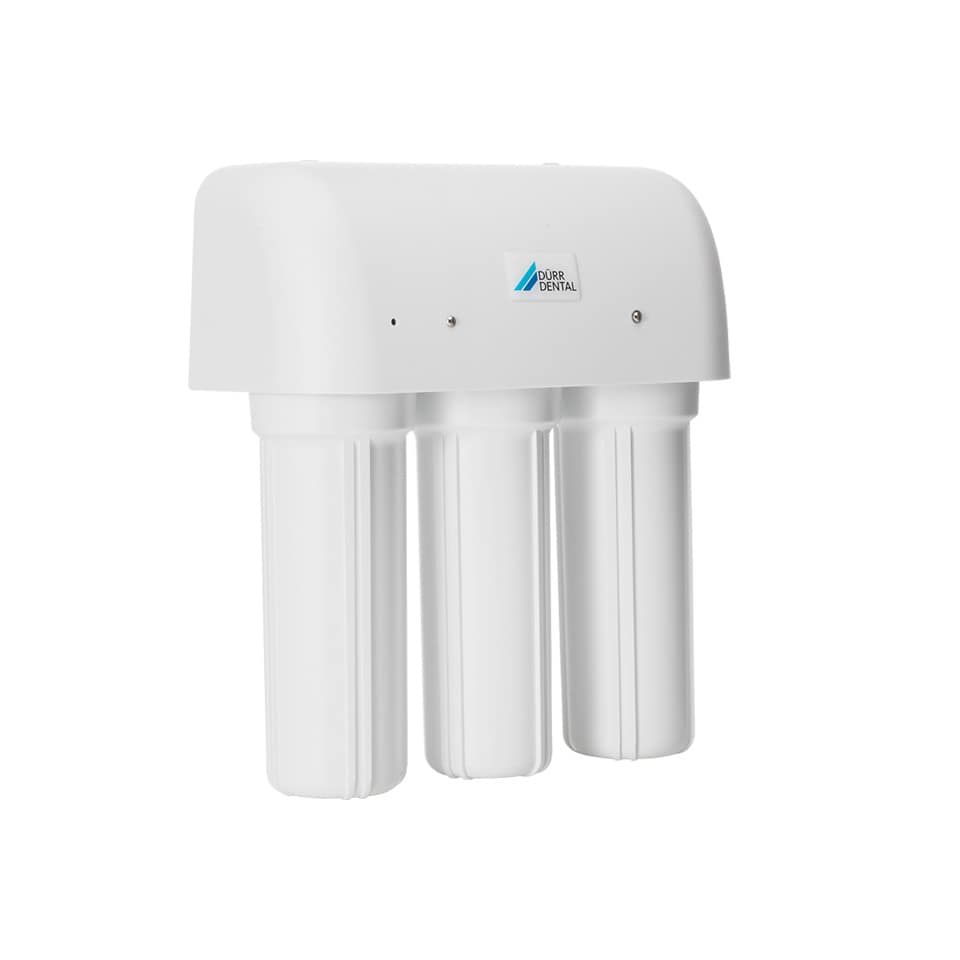 The Hygopure 90. High capacity for high requirements.
When operated at maximum performance in the harsh day-to-day practice environment, Hygoclave 90 needs a powerful and reliable partner. With its large capacity, Hygopure 90 enables removal of large quantities (several litres) of DI water at once. The good service life of the cartridges and the membrane provide excellent reliability at high frequencies - perfect for large dental practices or clinics. The water tap (included in the scope of delivery) and an additional storage container ensure additional ease of use.