Suction
Surgical suction units from
DÜRR DENTAL
Ideal for use in oral and maxillofacial surgery and implantology
In contrast to conventional dental suction systems, where the other main task alongside the removal of saliva and secretion is to extract the contaminated spray mist (aerosol) from the treatment area, different requirements are placed on the suction unit in oral and maxillofacial surgery. Pinpoint-accurate removal of larger amounts of blood, tissue, dentine and bone residue with the surgical cannula demands a high negative pressure and a powerful pump.
Powerful and quiet
During surgery, you can concentrate fully on your patients. Treatment teams can rely on operating systems that run smoothly. Our units restore peace and quiet again at last during treatments. The quiet way this unit delivers its powerful performance has a calming effect on patients and makes it easier for the team to concentrate on the actual task in hand.
Surgical suction cannulas
Slim cannulas for surgical procedures with a special shape that still makes them suitable for large amounts of blood.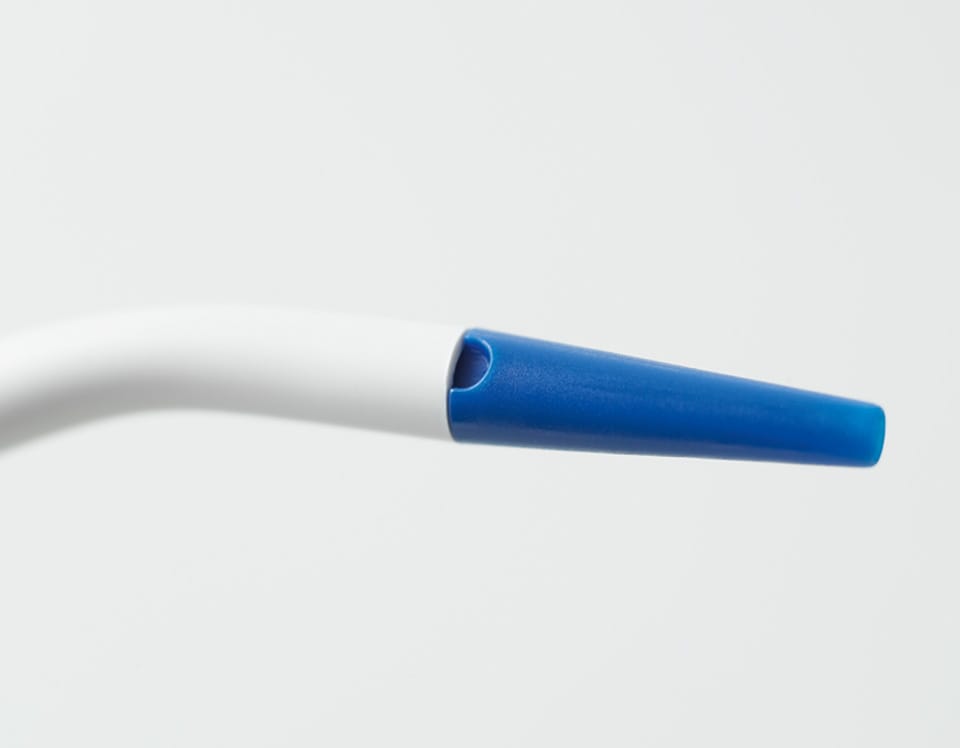 Flexible working thanks to foot switch
The VC 45 and the VC 65 are also available with a foot switch which enables the unit to be flexibly switched on and off.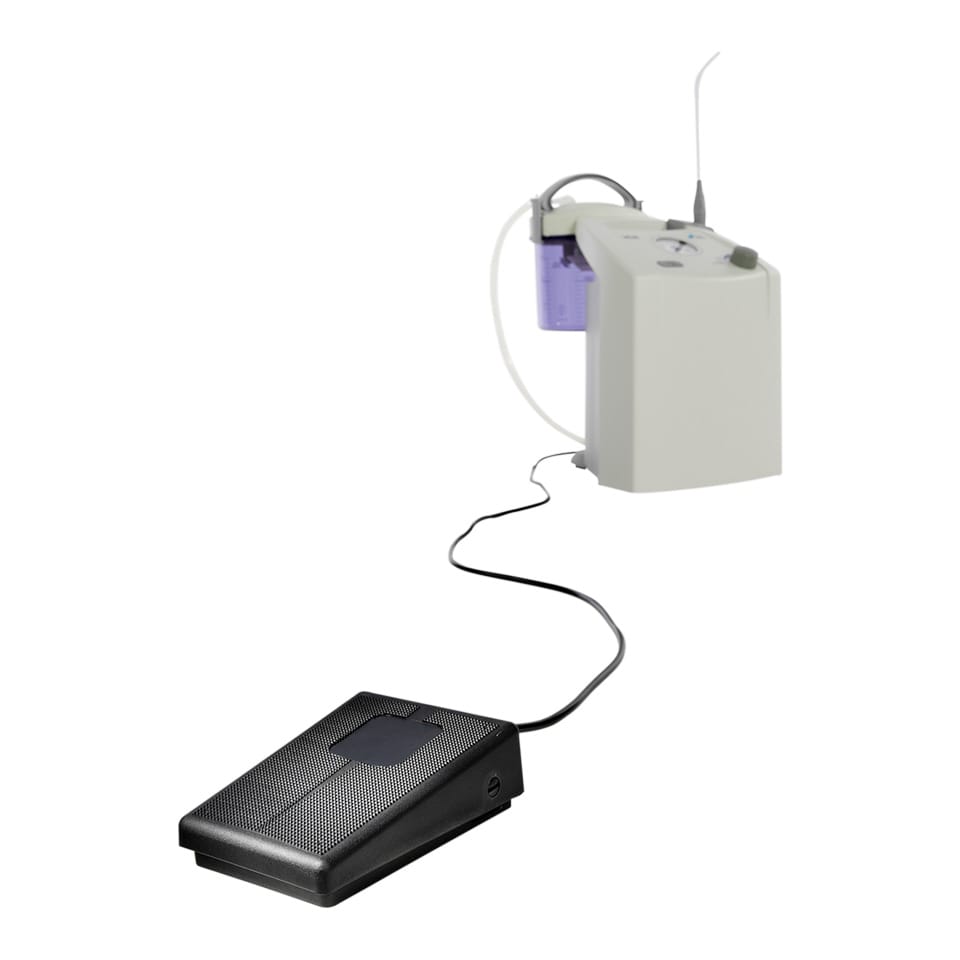 With optional cart
An optional cart with storage space is available for mobile operation of the VC 65.
Ergonomic
Uninterrupted, ergonomic working thanks to a filter, separation and removal system that is suitable for operations
Very precise
Precise removal of large quantities of blood, tissue, dentine and bone residues
Very quiet
Maximum suction performance with minimal noise levels thanks to the use of a piston pump
Flexible
Mobile device with multifunctional cart including manifold
2+1 Product registration
Register product now and get 1 year warranty extra
New DÜRR DENTAL product? Use the coffee break to register your new product quickly and easily. On our service page you will find all the benefits and information on product registration.
Zur Produktregistrierung