Step 3 – Removal of sub- and supragingival deposits under the special aspects to be considered for the current COVID-19 pandemic
In comparison to treatment with conventional handheld instruments, machine-based techniques offer a number of advantages for prophylaxis treatments. Suitable options for this include modern ultrasound methods and powder jet units. However, ultrasound methods should currently be preferred over powder jet methods because the amount of aerosol produced is lower.
Vector® Scaler & Vector® Paro Pro
Modern ultrasonic instruments are a relatively gentle method of treatment and make the therapist's day-to-day work noticeably easier. Vector® Scaler and Vector® Paro Pro are suitable systems for this, as they combine excellent ergonomics, easy handling and optimum reprocessability. The additional use of Vector® Fluid Polish supports the cleaning and increases patient comfort by minimizing discomfort during the work.
MyLunos®: the powder jet handpiece
Today, professional dental cleaning would be almost unimaginable without powder jet handpieces. Due to the high levels of aerosol that are generated, particularly during the coronavirus crisis special attention must be paid when using this method to ensuring that the correct extraction systems are used and that all device components can be fully reprocessed. Depending on the prophylaxis philosophy of a practice, the powder jet unit can be used supragingivally and/or subgingivally. The MyLunos® powder jet handpiece offers great freedom in terms of treatment. Whether for supragingival removal of discolouration…
… or subgingival cleaning of root and implant surfaces – smooth, uninterrupted treatment processes are made possible by quickly swapping the two nozzles.
Hygiene aspects are a particular advantage, since the entire handpiece and its individual parts can be fully reprocessed using automatic machines. This is exceptionally important right now. However, as a fundamental rule, suitable protection for dental professionals carrying out their work and for their patients must be ensured at all times.
Lunos® Prophy Powders
Lunos® Prophy Powders contain the innovative abrasive agent trehalose, which offers the best cleaning properties with maximum surface protection, and they have a pleasant taste and are gentle on the mucous membranes of the patient. The Lunos® Prophy Powder Perio Combi can be used for both supragingival and subgingival treatments. The powder Gentle Clean is perfectly suited to gentle cleaning in the supragingival area and is available in three different flavours.
Prophylaxis cannula
Effective suction is especially important during the coronavirus crisis. This made possible by the prophylaxis cannula from Dürr Dental with its rotating and lockable shield. Thanks to the individual adjustability of the cannula, it is possible to perform precise suction in every area of the teeth. This keeps the oral mucosa optimally protected, and the aerosol spread in the patient environment is significantly improved. Protective secondary air inlets provide the best possible protection against reflux from the suction system.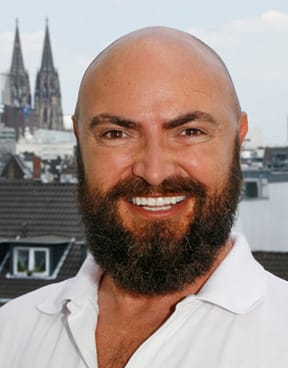 I've been working with the Vector for more than 15 years. Treatment results are much better than would be achieved through standard periodontal treatment. Follow-up checks show that these superior results are maintained over time, too.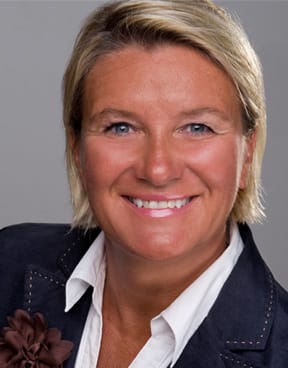 Our implant and SPT patients benefit from the MyLunos® handpiece and the Lunos® Perio Combi prophy powder with trehalose for subgingival debridement. A major advantage for our surgical practice is that the handpiece is completely sterile.